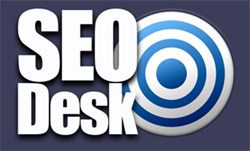 (PRWEB UK) 12 January 2014
NJB Recycling Surrey, the leading skip and grab hire provider in Surrey, is pleased to announce a business partnership with SEODesk. This move will see the search engine optimisation company take control of the Surrey based firm's online communication and promotional material. NJB Recycling Surrey is keen to expand in 2014, and they believe improving online awareness of the firm and the services they provide will be crucial to their expansion hopes. This partnership will allow NJB Recycling Surrey to focus on their core strengths while SEODesk promotes the company online.
NJB Recycling Surrey was formed over a decade ago, and the company is regarded as the leading skip hire and grab lorry company in Surrey. The firm provides an extensive fleet of vehicles, which are suitable for all manner of waste removal and recycling jobs. The firm is proud to have worked with individuals, business and organisations in the past 10 years, and they are keen to work with as many clients as they possibly can. NJB Recycling doesn't believe that there are big or small jobs, they focus on providing an effective and efficient service to all of their clients.
As the firm receives a lot of work through positive recommendations from previous clients, it is understandable that they have developed faster and stronger in certain parts of Surrey. The company is highly regarded in Epsom, Kingston, Richmond and Sutton. The firm is keen to continue their development in these areas, but they are also keen to provide skip hire services in other parts of Surrey. While the affordable nature of the grab lorry and skip hire services provided by NJB Recycling Surrey makes them an obvious choice, a large number of clients choose the firm because of their commitment to recycling. NJB Recycling Surrey aims to recycle a minimum of 75% of the material that they remove for clients.
With the company looking to be found by more clients in Surrey, working with SEODesk was an obvious choice. The SEO firm has a sterling reputation in placing businesses onto the first page of Google. SEODesk's experience of utilising local and relevant keywords to promote a business is exactly the sort of assistance that NJB Recycling Surrey is looking for in 2014. Both companies look forward to focusing on their core strengths and believe that the partnership will be of benefit to both parties.
About NJB Recycling Surrey: http://www.njbrecyclingsurrey.co.uk/
NJB Recycling Surrey was formed over 10 years ago as a family run firm, and the same family remains in charge today. The company offers affordable and reliable skip hire and grab lorry services. One of the strongest reasons for choosing this firm is their commitment to recycling. NJB Recycling Surrey aims to recycle at least 75% of the material that they remove for clients. This environmentally friendly focus and affordable pricing have helped the firm to develop considerably over the past 10 years.