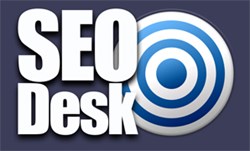 (PRWEB UK) 16 January 2014
NJB Recycling London, a leading skip and grab hire firm in London, is pleased to announce a new business partnership with SEODesk. The London-based recycling firm has been operating for 10 years, and they have grown their business considerably in the past decade. The company is now wishing to expand further and aims to do so by increasing awareness about their services. To do so, the firm has agreed a partnership with SEODesk, where the search engine optimisation firm will take control of the recycling firm's online communication and promotional material.
NJB Recycling London was started as a family run firm, and the same family remains in charge of the company to this day. The firm has developed a reputation for providing skip and grab hire services to a wide range of companies. There is no waste removal service too big or too small for NJB Recycling London and the firm is regarded as one of the leading London recycling firms. The firm is committed to recycling at least 75% of the material that they remove for their clients. This strong commitment to recycling allows the firm to be an environmentally focused firm and makes them a perfect fit for individuals or businesses that are keen to be as environmentally friendly as possible.
Over the years, the firm has expanded across London, offering skip and grab hire services to more businesses and organisations. The firm has a large number of regular customers in Fulham, Chelsea, Putney, Wimbledon and Wandsworth. The company has found that a large amount of their business comes from repeat clients and positive recommendations from previous clients. This has led them to develop a stronghold in certain parts of London, and it is this success that has seen the firm decide to expand their business.
In looking for a search engine optimisation company that has achieved success in supporting local businesses, NJB Recycling London found that SEODesk was highly recommended. The SEO firm has a strong reputation for placing businesses onto the first page of Google for relevant and local keyword terms. This is the sort of result that NJB Recycling London believes will help them to expand in 2014 and both companies are looking forward to the year ahead. As a family run firm, NJB Recycling London has always focused on value, and they believe that this partnership will benefit them and their clients in the future.
About NJB Recycling London: http://www.njbrecyclinglondon.co.uk
NJB Recycling London is a family run skip and grab hire business operating in London. The company has been operating in this industry for more than 10 years, and they have developed a positive reputation in the capital. The firm provides a wide range of skips and grab lorries, enabling clients to undertake big and small jobs. The firm is fully committed to recycling and endeavours to recycle at least 75% of the material that they remove for clients.