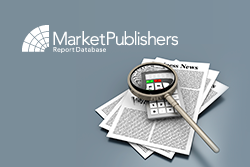 London, UK (PRWEB) January 10, 2014
Nowadays, the global chemical industry is witnessing considerable changes both in the industry structure and in the logistics capabilities. Some of these changes are stimulated by the already well-established trends such as sustained economic growth of China and other emerging markets. The stable expansion of the shale-gas production in the USA is also having a great influence on the development of the world chemical logistics industry. The chemical logistics market is poised to grow alongside with the overall chemical market. At present, the chemical sector opens broad opportunities for logistics providers. Nevertheless, success will come only to those market players, who not only determine the emerging opportunities but also make every effort to exploit them and turn into benefits.
Schneider National, De Rijke, Oiltanking, Royal Vopak, Hoyer, StoltNielsen, DB Schenker, Norbert Dentressangle, BNSF, CSX, Dupre, Quality Distribution, Trimac, Brenntag, Univar, BASF, Dow, INEOS and SABIC are among the top participants in the world chemical logistics market.
New research study "Global Chemical Logistics 2013" worked out by Transport Intelligence Ltd (Ti) has been recently published by Market Publishers Ltd.
Report Details:
Title: Global Chemical Logistics 2013
Published: January, 2014
Price: US$ 1,850.00
http://marketpublishers.com/report/services/transport_logistics/global_chemical_logistics_2012.html
The report provides a profound insight into the landscape of the chemical logistics market, along with a thorough discussion of the market growth prospects and the most promising regional markets. The study covers the major market trends and examines the key forces stimulating the market growth, grants access to an insightful competitive outlook and profiles the top market players including providers of storage facilities, containers, downstream chemical logistics services, road and rail logistics, and also chemical distributors and manufacturers. The report uncovers sales statistics by region, discloses important industry estimates, identifies the main chemical production locations, and also scrutinizes the supply chain segments. In addition, the market future outlook for the world chemical logistics is available in the study.
Report Scope:

In-depth analysis of the world chemical logistics industry.
Insightful examination of the major geographical markets and identification of the most promising growth regions.
Summary of the prevailing market trends and the key market growth drivers and restrains.
Production statistics by region.
Deep insights into the main market segments.
Important industry estimates.
Comprehensive profiles of downstream logistics service providers, chemical distributors and chemical manufacturers.
Supply chain analysis.
Thorough discussion of the market future growth prospects.
More new research reports by the publisher can be found at Ti page.