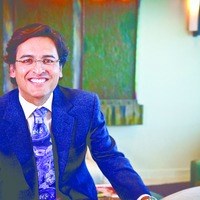 "I am very excited to participate and share my knowledge of female cosmetic gynecology as well as female pelvic medicine and reconstructive surgery, one of the most recent subspecialties recognized by the American Board of Medical Specialties."
Denver, CO (PRWEB) January 11, 2014
Dr. Oscar A. Aguirre, the board-certified, fellowship-trained urogynecologist and medical director of Denver's Aguirre Specialty Care, will be attending the 7th World Congress of International Society of Cosmetogynecology in conjunction with The American Academy of Cosmetic Surgery (AACS) 30th Annual Scientific Meeting in in Ft. Lauderdale, Florida.
He will present on new advances in female cosmetic gynecology and intimate aesthetics, or "intimate makeover." His lecture, titled "The Aging Vulva: Characteristics and Options" will be presented to a variety of leaders in the field of cosmetic enhancement and plastic surgery. Dr. Aguirre previously presented on this topic in Barcelona, Spain at The Inaugural European College of Aesthetic Medicine and Surgery Annual Congress in November.
"The AACS is a remarkable organization comprised of members who are dedicated to advancing the specialty of cosmetic surgery and quality patient care," says Dr. Aguirre. "These meetings are held to discuss, share and learn about the latest technology and techniques used for cosmetic procedures as well as what the future may hold. I am very excited to participate and share my knowledge of female cosmetic gynecology as well as female pelvic medicine and reconstructive surgery, one of the most recent subspecialties recognized by the American Board of Medical Specialties."
Dr. Aguirre believes that women today are more open about addressing issues related to vaginal aging, such as stretched, torn or uneven labia, vaginal looseness that decreases sexual gratification, unsightly discoloration and more. Because these vaginal conditions can easily be corrected with procedures such as laser vaginal rejuvenation, labiaplasty, vaginoplasty and others, Dr. Aguirre hopes that his lecture and the knowledge presented will educate his colleagues and benefit their patients as well.
To learn more about Dr. Aguirre's cosmetic gynecology services, or to schedule your consultation at Aguirre Specialty Care in Denver, call 303-322-0500 or email Sharon(at)ascdenver(dot)com.
About Oscar A. Aguirre, MD
Dr. Aguirre is a fellowship-trained urogynecologist who has dedicated his entire surgical career to the evaluation and management of vaginal relaxation and bladder/bowel disorders. Dr. Aguirre is one of the first Board Certified Urogynecologists in the United States, recognized by the American Board of Obstetrics & Gynecology and its sub-specialty of Female Pelvic Medicine & Reconstructive Surgery (FPMRS). He is a skilled pelvic surgeon who has been providing urogynecologic care for more than 15 years and is an expert in addressing both women's functional and aesthetic concerns.
Urogynecology, also known as Female Pelvic Medicine and Reconstructive Surgery, is the newest specialty recognized by the American Board of Medical Examiners. Dr. Aguirre's expertise and exemplary care have been recognized by his colleagues having recently been named a Top Doc in Female Pelvic Medicine & Reconstructive Surgery for the second consecutive year in a row. Since early in his career, Dr. Aguirre has performed cosmetic gynecological procedures at the request of his urogynecologic patients. In 2006, he formally pursued his interest in the field of Female Genital Cosmetic Surgery (FGCS) under the supervision of world-renowned gynecologist, Dr. David Matlock of Beverly Hills. Dr. Matlock is the pioneer and developer of Laser Vaginal Rejuvenation ® (LVR®) and Laser Reduction Labiaplasty.
With this additional training, Dr. Aguirre became the third urogynecologist in the country to perform these aesthetic vaginal procedures and implement them at the time of urogynecological procedures to restore anatomical pelvic floor defects. In January of 2013 he presented at the 29th Annual Scientific Meeting of the American Academy of Cosmetic Surgeons attended by cosmetic and plastic surgeons from all over the world.
In May of 2011, Dr. Aguirre completed VASER® Hi Def Liposculpture training, becoming the third surgeon in Denver to offer this procedure to his patients. He then traveled to Colombia in September of 2012 for hands-on training with the inventor himself, world-renowned expert Dr. Alfredo Hoyos, to learn 4D LIPO the next generation of Hi-Def Liposculpture. This procedure uses a combination of liposuction to remove unwanted fat, Hi Def sculpting techniques to sculpt and create an athletic look to the body, Tummy Tuck to remove excess skin, and transfer of the fat to other areas such as the buttocks. Brazilian Butt Lift is the most commonly requested procedure at the time of VASER® 4D Lipo.
In November of 2011, Dr. Aguirre had the privilege of receiving training for minimally invasive abdominoplasty with liposuction with the highly esteemed, gynecologist and cosmetic surgeon Dr. Marco Pelosi II, who has been a prominent figure in women's health since 1975. With this training, Dr. Aguirre has become a master of the specialized, highly-sought after technique and he is able to offer yet another expertise to his patients.
Dr. Aguirre is a skilled pelvic surgeon who has been providing urogynecologic care for more than 15 years and is an expert in addressing both women's functional and aesthetic concerns. Women who have concerns with the appearance of their vulvar or vaginal function should seek out the care of an experienced urogynecologic specialist, best suited to identify and treat the underlying problem. Dr. Aguirre has two extra years of training in vaginal and pelvic floor surgery compared to most other gynecologists who perform vaginal rejuvenation. Likewise, most plastic surgeons have had little, if any, vaginal surgery training. As an associate of the Laser Vaginal Rejuvenation Institute of America, Dr. Aguirre is trained to perform these procedures and also boasts a broad background in pelvic reconstructive surgery.
About Aguirre Specialty Care
ASC is a center of excellence for women, providing everything from urogynecologic procedures to aesthetic body contouring. Aguirre Specialty Care is located at 9800 Pyramid Court, Suite 300 in Englewood, CO. For more information, contact Aguirre Specialty Care at 303-322-0500 or visit http://www.ascdenver.com.