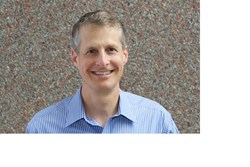 The ROI Professional certification bolsters Scott Siewert's many years of experience in the incentive and recognition industry, and will help provide a valuable service to USMotivation's clients.
Atlanta, GA (PRWEB) January 13, 2014
USMotivation Divisional VP of Sales Scott Siewert has recently earned the designation of Certified ROI Professional by the ROI Institute, a leading organization in measuring and evaluating return on investment (ROI) for Fortune 500 companies, government agencies and public sector organizations worldwide.
ROI Professional certification by the ROI Institute is considered the gold standard in programs for organizational measurement and evaluation capability. The certification requires in-depth course-work on ROI Methodology and preparation of a detailed case study, which will be published by the Institute.
"I look forward to using the knowledge I have learned through the certification process to better serve our clients and help improve their programs and processes using the ROI Methodology," Siewert said. "I am fortunate to work for a company like USM, which invests in its employees through professional development that helps more effectively serve our clients."
USMotivation is a full-service incentive marketing and recognition company that designs and implements strategic incentive solutions to meet the performance improvement needs of clients nationwide
The ROI Methodology was developed in the 1970s by Dr. Jack J. Phillips, who is considered one of the foremost experts in ROI. It was refined through application and use in the 1980s and implemented globally during the 1990s.
"I am very excited that Scott has received the ROI Professional certification," said Tina Weede, president of USMotivation. "Scott is very dedicated to ensuring our clients receive the best service and return on their investment. This certification bolsters his many years of experience in the incentive and recognition industry, and will help provide a valuable service to USM's clients."
About USMotivation:
USMotivation is the most award-winning incentive company in the industry, with core services including incentive travel, meetings and events, rewards and recognition, virtual solutions, creative services and ROI Analytics. Visit http://www.usmotivation.com for more information.