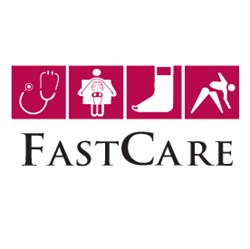 Miami, FL (PRWEB) January 13, 2014
Known as the primary facility in handling non-life-threatening injuries, FastCare Miami urgent care center recently announced their offices are welcoming patients suffering from seasonal viruses and allergic reactions.
Viruses and severe allergic reactions do not always happen during prime time hours when local medical facilities are open.
After hour health issues usually require a trip to the nearest hospital, where those suffering may have to wait for hours before being seen by a hospital medical professional.
As a result, FastCare medical clinic are available around the clock to service people who need to be seen sooner than later.
COMMON ILLNESSES
During the winter months the flu, strep throat, and Respiratory Syncytial Virus are three of the most common illnesses adults and children are impacted.
1. FLU
With the different strains of flu-like viruses lurking in the air, it is best to consult a Fastcare physician to determine if a flu vaccine is necessary.
However, patients who elect to the get the vaccine are not guaranteed they will be immured to any flu strain. In fact, it is not uncommon for people to become infected with the flu, even days after receiving an injection.
Flu symptoms usually include upset stomach, muscle aches, high fever, and abnormal bowl movements.
As a result, the medical doctors Aventura staff provides patients with information on the correct over-the-counter medications to take in order to fight off the illnesses and speed up the recovery process. In certain cases, may even fill out a prescription for higher dosage of antibiotics.
2. STREP THROAT
Strep throat is a result of an assortment of different bacterial infections in the throat and tonsils. Some infections can be more sever than others.
In addition to a severe sore throat other symptoms include fever, cough and runny nose.
After a FastCare physician has had a chance to examine and confirm a patient has strep throat, the doctor writes the patient a prescription for antibiotics. If patients take the antibiotics as instructed, the potential to infect others is reduced after 24 hours. If a patient refuses to take antibiotics, they could hold on to strep throat for up to three weeks.
3. RESPIRATORY SYNCYTIAL VIRUS
It has the same characteristics of a common cold. Symptoms include runny nose, fever, dry cough, headaches, and a sore throat. In most cases, a respiratory syncytial virus can be treated quite easily with over the counter medications.
There are some cases however where respiratory syncytial virus can become severe; such as, in premature babies and infants with heart conditions or adults suffering from heart and lung diseases.
When it comes to speed and quality service, FastCare is the right facility both day and night.
About FastCare Emergency Walk-in Clinc:
Since 2004, the FastCare Walk-In Clinic has been serving local communities within the Miami area.
The urgent care south Florida medical facility is an excellent alternative for non life threatening injuries verses waiting in an emergency room behind a long line of patients, or scheduling an appointment with a family physician that may not be immediately available until the next business day.
In addition to fast, urgent care treatment; Fastcare offers a variety of preventive services in terms of vaccines and basic physicals to ensure patients maintain their health.
FastCare is the area's employer preferred medical facility for employee physicals, drug screenings, and treating workplace injuries.
Known for employing the best doctors Miami Beach has to offer, FastCare medical staff is able to diagnose and handle injuries, Illnesses or other physical complications within a timely manner.
The walk in clinic facility accepts most private insurances and contracted with all Workers' Compensation Insurance Companies. Therefore, patient's first visits to the FastCare emergency medical clinics could save them money as a result of lower co pays and charges.
For more information, contact FastCare directly by calling 1-786-923-4000 or visit myfastcare.com.