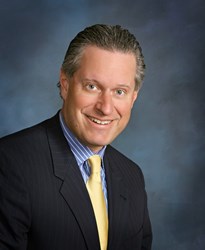 Mortgage disclosures will change again, shortly.
Raleigh, North Carolina (PRWEB) January 12, 2014
With 35 years combined experience, Realtor Irene Higginson, and Senior Loan Officer Andy May, show the differences in the New-New Good Faith Estimate. ARM yourself with the knowledge to understand the true costs of homeownership. Mortgage expert Andy May and Irene Higginson explain in 5 simple ways the new Good Faith Estimate that's on horizon.
Five simple changes between the new and soon to be old GFE:
#1) First, here it is. Either click the file attached or link into the slide show. ADRMortgage.com provides proposed GFE. A+ for easy access to the doc.
#2) The new GFE shows the costs of home ownership over a 7 year period and then the next 23 years. This is smart. Well done legislation. The vast majority of Americans do not stay in the same mortgage for 8 years or longer, so this new GFE really helps the consumer understand the cost of homeownership. Bravo. A+.
#3) Under and earlier proposal the Seller's HUD and the Buyer's HUD were to be separated. This hasn't happened in the GFE. So, the seller and buyer continue to view each other's personal information on this form. C+.
#4) TIP added. Total Interest Percentage. Like APR, TIP will be a term that few consumers will understand. This enables unscrupulous banks to sell on the new TIP (people really should only care about rate and costs). Nefarious 18 year olds pushing bank products tend not to make it easy on the consumer and so the TIP will unlikely be used to understand a loan.
#5) Banks are still able to avoid disclosing what money is made on a loan. While brokers must disclose YSP (yield spread premium, or what they make on a loan) banks remain behind the curtain when it comes to fully disclosing what a bank makes on the loan.
Get the most value out of your home purchase by working with licensed professionals that have significant experience (banks and credit unions aren't required by the feds to hire licensed professionals at this time). You'll be thankful you did. You can find additional information from Andy May, the mortgage expert, at Andy May's blog. ADRMortgage.com was founded by Andy May in 2005. For additional information, please go to http://www.adrmortgage.com or contact Andy May directly. License number 103418 and 88010.