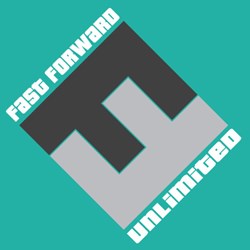 "We are a very busy, creative group. It is imperative that we are on top of our game each and every day. The Vocus Marketing Suite enables us to hone in quickly and effectively on any and all social media marketing opportunities"
Wayne, NJ (PRWEB) January 17, 2014
Fast Forward Unlimited, a Wayne, NJ based, commercial photography studio decided to engage potential customers through non-traditional marketing. After much consideration and due diligence, they identified their perfect partner in Vocus.
The Vocus Marketing Suite is a marketing and public relations platform that integrates the most powerful tools needed by businesses to succeed in marketing today. In addition, the company provide expert consultative strategists to help optimize its customers' efforts and improve their results. The Vocus Marketing Suite is built for businesses that want better results from easy to use software. It enables companies to harness the benefits of cross-channel marketing and strategic engagement to obtain measurable results in a few simple steps.
Since 1983, Fast Forward Unlimited has been providing commercial photography, creative website and graphic design and full-featured internet marketing and public relations strategy services.
Providing a robust offering of services, and to insure they weren't missing any opportunities, Fast Forward saw the opportunity in utilizing the Vocus Marketing Suite immediately and engaged. "We are a very busy, creative group. It is imperative that we are on top of our game each and every day. The Vocus Marketing Suite enables us to hone in quickly and effectively on any and all social media marketing opportunities" said Kevin Monell, Creative Director at Fast Forward Unlimited.
Within a very short time, Buying Signals ™, one of the features of the platform, provided a key opportunity for product photography. The signal was a tweet from a sales prospect, which the suite tracked and reported to Fast Forward Unlimited who quickly replied on Twitter.
Choiselle, a luxury skincare line out of New York, was in search of a talented product photographer. Due to the efficiency of the platform, Fast Forward Unlimited, reached out to the beauty company and established a relationship with them.
Since using the Vocus Marketing Suite, Fast Forward Unlimited has engaged with a vast array of new business opportunities which has exceeded their business expectations