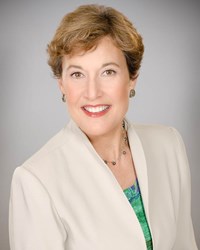 Mary has a strong background in association management, but she came from the corporate world.
Arlington, VA (PRWEB) January 10, 2014
The Council of Better Business Bureaus (CBBB) has named Mary E. Power, CAE, as its new President and CEO. Power began her duties on December 31, following a year-long search conducted by executive recruiter Korn-Ferry and a search committee appointed by the CBBB board of directors.
"Mary has a strong background in association management, but she came from the corporate world," noted CBBB board chair Sharon Abrams, Vice President & General Counsel, North America at Procter & Gamble, "so she has an excellent understanding of the balance that BBB maintains serving both businesses and consumers. We are confident that Mary is the right leader to help us build on the positive changes and forward momentum we are currently experiencing as we launch our second century of service."
Power is the chief executive and national spokesperson for CBBB, a 501(c)6 organization that serves as the umbrella for the Better Business Bureau system. This includes national offices in Arlington, Virginia, and New York City, and 113 local, independent BBBs across the U.S. and Canada. The Council has a budget of about $20 million and a staff of 115; adding all the local BBBs together puts the organization at just over $200 million with about 2,100 employees. The Council also has two 501(c)3 entities: BBB Wise Giving Alliance and BBB Institute for Marketplace Trust. Since 1912, BBB has helped consumers and businesses trust each other. The organization's Standards for Trust set the tone for a wide range of industry self-regulation initiatives, including truth-in-advertising and dispute resolution programs.
Power is both a Certified Association Executive (CAE) and a Fellow with the American Society of Association Executives (FASAE), as well as a Certified Meeting Planner (CMP) with the Convention Industry Council. She graduated from Michigan State University with a degree in hospitality business, and worked for more than 20 years for two major hotel chains – Sheraton and Intercontinental. She has also served on the boards of several professional organizations.
In 2001, she left the corporate world to become president and CEO of the Convention Industry Council, a federation of 34 associations serving the hospitality industry. There she significantly expanded the Certified Meeting Planner Certification program. When she took over CIC, there were 2,000 Certified Meeting Planners in three countries; six years later there were more than 12,000 CMPs in 33 countries. She also created a "best practices" discipline for the profession, and raised $2.3 million to fund it.
In 2007, Power became executive director of the HR Certification Institute, an association with 126,000 certificate holders and a $16 million budget, where she was known as a driver for growth and professional standards. Under her leadership, HRCI increased certifications by 15% and increased the recertification rate from 60% to 88%. She launched two new global certifications in 49 countries, expanded the overall certification program to 100 countries, updated training programs, and cultivated a strategic partnership with the Society for Human Resource Management and other national and international HR associations.
Power has received numerous awards and accolades, including "Outstanding Female Executive of the Year" by the American Society of Association Executives, "Hall of Leaders" by the Michigan State University School of Hospitality Business, and one of the "Top Five Outstanding Women Industry Executives" by the New York Society of Association Executives. She was also named one of the "25 Most Influential People in the Meeting Industry" by Meeting News Magazine and one of the "Most Influential Women in the Meetings Industry" by Tradeshow Week Magazine. She was also featured in the book "Getting Innovation Right: How Leaders Leverage Inflection Points to Drive Results" by Seth Kahan.
About BBB
For more than 100 years, Better Business Bureau has been helping consumers find businesses, brands and charities they can trust. In 2012, consumers turned to BBB 124 million times for Business Reviews on more than 4.5 million companies and Charity Reports on 11,000 charities, all available for free at bbb.org. The Council of Better Business Bureaus is the umbrella organization for 113 local, independent BBBs across the United States and Canada, as well as home to its national programs on dispute resolution and industry self-regulation.