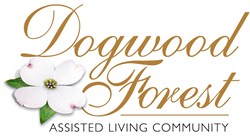 (PRWEB) January 10, 2014
SeniorAdvisor.com, the senior living industry's leading resource for online reviews, announced this week, Dogwood Forest of Eagles Landing, as a SeniorAdvisor.com Excellence Award winner. The award recognizes senior living communities that receive consistently high ratings and positive reviews from residents, families and visitors.
As a recipient of this exclusive honor, Dogwood Forest of Eagles Landing is being recognized and acknowledged as a community that is within the top 1% percent of all senior living communities nationwide.
"We are honored to be a recipient of this award as Dogwood Forest of Eagles Landing and all of our communities consistently strive for excellence," states Vicki Curl, President of Asset Management for Trinity Lifestyles Management, the management arm for the Dogwood Forest properties. "We are so proud of Dogwood Forest of Eagles Landing and their outstanding service being recognized by SeniorAdvisor.com for 2013. It is our goal to have all our Dogwood Forest communities recognized in 2014."
Lisa McCloud, representative for A Place for Mom, one of the nation's top referral services and industry partner to SeniorAdvisor.com, said "Your customers think you're terrific and SeniorAdvisor.com is proud to recognize you as one of the Best of the Best in senior living."
Local representatives from A Place from Mom will visit the winning communities to present the award.