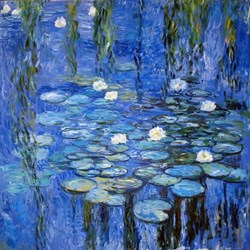 Tailored Lighting Inc. is celebrating 25 years of excellence in innovation, sales, and service in daylight technology.
Rochester, NY (PRWEB) January 13, 2014
Back in 1989 while taking an entrepreneurship class at the University of Rochester's William E. Simon School of Business, Founder and President Kevin McGuire came up with an idea for a better light source. The idea was to develop a light source that would help shoppers see the true color of what they were buying without having to take it outside or home. The lighting in retail spaces back then as well as today does not accurately render colors.
The first product of Tailored Lighting Inc. was the ColorView Lighting System. The ColorView Lighting System provides both natural daylight and incandescent light with an added bonus. The user can combine the two lighting conditions to see how the colors change as the day progresses. Because ColorView provides the two light sources that emit a continuous visible spectrum, color matches performed with ColorView will match under any and all lighting conditions including fluorescent, metal halide, and LEDs. The opposite is not true. If colors match under fluorescent, metal halide, or LEDs, they will not necessarily match under daylight or incandescent.
Producing a quality daylight source was critical to the functionality of the ColorView Lighting System. This led to the development of SoLux Natural Daylight source that still today provides the closest simulation of daylight in a single bulb. In addition to being the main source of ColorView, SoLux is used and sold for a multitude of applications. SoLux is sold worldwide to museums, art galleries, photo studios, industrial users, Fortune 500 companies, paint companies, salons, retail shops, it is also used as a reliable source for seasonal effective sufferers, and task lighting.
Tailored Lighting Inc. has been an accredited member of the Better Business Bureau since 2006 with A+ rating.
ColorView is a patented lighting system used to help make visual color matches. SoLux provides an unparalleled replication of natural daylight. Use of SoLux in many of the world's top museums including the van Gogh, Musee d'Orsay, MoMA, and Guggenheim Museum is testament to its unmatched color quality and safety. SoLux also has eight times the life and twice the efficiency of standard incandescent sources, does not contain the mercury found in fluorescent light sources, is dimmable, and is a fraction of the cost of LED sources. For more information visit http://www.solux.net or call (800-254-4487).