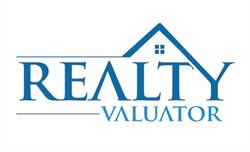 Develops businesses and technologies with significant potential for growth
Miami, FL (PRWEB) January 15, 2014
Development Capital Group, Inc., (OTCBB: DLPM; the "Company") is pleased to announce it has launched its new website http://www.developmentcapital.com. Development Capital Group, Inc. is a research and development company working to bridge the gap between outdated industries and new technologies, in particular the development of commercial websites and related software applications, along with our internal application know as RealtyValuator.com. The new website serves to educate our customers and shareholders of the Company's areas of expertise, to communicate the corporate vision and goals, and in addition update users of achievements and upcoming corporate events.
Development Capital Group, Inc. aims to capitalize on the evolution of business practices and to identify companies within industries where there has been a failure to maintain current technological standards or neglected to foresee future trends and then to enable such companies the opportunity to reach their full potential. This may be achieved through the application of fast moving technological districts such as on-line marketing, research, and information accessibility. Areas of interest and advantage lie in outlining competitor practice, establishment and enhanced business connections and the introduction of a virtual community with aligned interests with such companies. We strive to incubate technologies for these now necessary areas of operation and enable businesses and their customers to navigate with efficient and best business technological practices in the ever-changing business landscape.
Our Chief Executive Officer John Lindsay stated in regards to our newly launched website, "As a company, developing on-line tools to help companies grow, we understand the importance of presenting and maintaining one of the most critical on-line tools: the corporate website. Through our website we aim to tell our story of who we are as a Company, including the people who run and develop the Company, and educate our customers and shareholders of the benefits we can provide and what we aim to achieve. We have a vision of using our expertise to find gaps where companies have fallen short in the technical department, bridge and eliminate those gaps to give our customers a competitive advantage in their respective industries."
About Development Capital Group, Inc.
Development Capital Group, Inc. (OTCBB: DLPM) develops businesses and technologies with significant potential for growth and customer acquisition. The Company analyses market trends seeking opportunities to leverage its understanding of technologies to incubate efficiencies for under-serviced sectors. In addition we are currently working on our internal application known as RealtyValuator.com.
Safe Harbor Statements
This press release contains certain forward-looking statements within the meaning of the Private Securities Litigation Reform Act of 1995 regarding the Company's results of operation, financial position and long-term strategies. These forward-looking statements involve risks and uncertainties that include, among others, risks related to competition, management of growth, new products, services and technologies, potential fluctuations in operating results, international expansion, commercial agreements, acquisitions and strategic transactions, and fraud. More information about factors that potentially could affect the Company's financial results are included in the Company's filings with the Securities and Exchange Commission, including its most recent Annual Report on Form 10-Q or 10-K and subsequent filings.
Contact Information
For further information please contact:
Corporate Information:
Development Capital Group, Inc.
6815 Biscayne Blvd, Suite 419
Miami, FL 33138
http://www.developmentcapital.com
Investor Relations:
+1-800-305-7090
ir@dlpminc.com