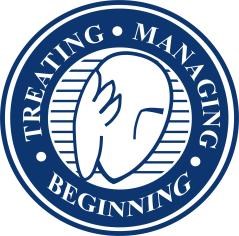 Dr. Ronald C. Auvenshine DDS, PhD, PC explained, 'MedCenter TMJ has a weekly meeting that is vital to our working and communicating as a team.'
Houston, TX (PRWEB) January 24, 2014
Premier orofacial pain and temporomandibular joint disorder facility MedCenter TMJ is continuously looking for ways to provide their patients with the very best care. One thing they have found that is effective at identifying ways to improve patient care and the staff's performance is weekly team meetings.
The three-hour weekly meetings between the medical personnel are aimed at improving the team's effectiveness and the patients' experience. Topics discussed at these meeting include perfecting communication skills and enhancing patient relation skills, as well as, developing new practice management methods.
Dr. Ronald C. Auvenshine DDS, PhD, PC explained, "MedCenter TMJ has a weekly meeting that is vital to our working and communicating as a team. It's an opportunity for us to share ideas and observations and come together to develop plans moving forward for the betterment of our patients."
In addition to the weekly team meetings there are also monthly meetings led by Dr. Auvenshine as well. These 2-3 hour meetings give the doctor an opportunity to impart more of his knowledge with all of his expert medical staff.
To learn more about Dr.Auvenshine and the MedCenter TMJ, please visit: http://www.medcentertmj.com/.
About MedCenter TMJ
At MedCenter TMJ Dr. Ronald C. Auvenshine and his team of medical professionals are helping patients that suffer from orofacial pain and temporomandibular joint disorders find relief. For more than 35 years Dr. Auvenshine has focused his practice solely on providing specialized treatment for craniomandibular disorders in order to give his patients the best care possible for their unique needs. Before opening his own private practice Dr. Auvenshine worked as a dental officer in the United States Army and as a faculty member at LSU School of Dentistry in New Orleans where he founded the Temporomandibular Joint (TMJ) and Facial Pain Clinic at the LSU School of Dentistry.