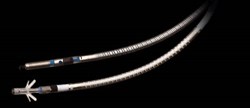 This is a great win for anyone who believes in holding Major Corporations accountable for serious injuries crated by their negligently manufactured products.
Minneapolis, MN (PRWEB) January 15, 2014
On January 9, 2014 Federal Judge James V. Selna denied St. Jude's Motion to Dismiss five cases alleging manufacturing defects causing their St. Jude Riata Leads to fail. The Honorable James V. Selna ruled in the case of In Re St. Jude Medical Device Litigation, SACV 13-383 JVS (AN) that Plaintiffs had met their burden of showing a plausible connection between the injuries they suffered and the alleged defective St. Jude leads under the Twombly/Iqbal pleading standard. Judge Selna also held that Plaintiffs stated claims parallel to federal requirements or premised upon violations of FDA regulations, and were therefore not preempted by federal law.
"Had Judge Selna ruled against the Plaintiff's, hundreds of injured patients would likely have seen their cases dismissed. This is a great victory for anyone concerned about people being able to hold major corporations accountable for their negligence," stated Rhett McSweeney, Partner, McSweeney/Langevin.
Riata lead injury lawsuits involving St. Jude Medical's Riata leads are currently being investigated by the law firm McSweeney / Langevin. There are numerous lawsuits involving St. Jude Riata leads filed in Minnesota (0:12-cv-01717-PJS-JSM) and California (8:13-cv-00383-JVS-AN) and the number is rising. Earlier this year, the Honorable Jamie Mayeron of the US Dist. Crt. of MN signed an order regarding plaintiffs' request to amend the original complaint to conform with facts learned during discovery. (Doc. 95 12-cv-01717). Shortly thereafter, the Honorable James V. Selna of the US Dist. Crt. of CA signed an order allowing the filing of of plaintiffs' first emended complaint and request for jury trial. (Doc. 48 8:13-cv-00383)
St. Jude Riata Leads were recalled December 14, 2011 as part of a FDA Class I Recall. According to the FDA, medical advisers noted a higher-than-normal rate of insulation failure, called externalization. Affected model numbers include the Riata (8F) Silicone Endocardial Defibrillation Leads (Models 1560, 1561, 1562, 1570, 1571, 1572, 1580, 1581, 1582, 1590, 1591, and 1592), and the Riata ST (7Fr) Silicone Endocardial Defibrillation Leads (Models 7000, 7001, 7002, 7010, 7011, 7040, 7041, and 7042). A Class I Recall is the most serious level of recall and is defined as: a situation in which there is a reasonable probability that the use of, or exposure to, a product will cause serious adverse health consequences or death.
Attorneys at the law firm McSweeney / Langevin are currently offering individuals free legal advice concerning the rights of individuals affected by Riata Leads. McSweeney / Langevin can be reached 24/7 at 1-800-888-4425.