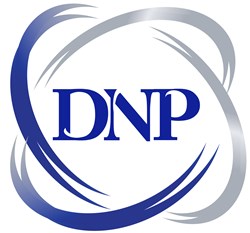 (PRWEB) January 14, 2014
Today we are challenged to provide cost effective care to a growing number of Americans. Healthcare changes are on the horizon and the need for access to services will continue to grow.
Doctoral prepared nurses are in a key place in the development and implementation of delivery systems to improve patient outcomes. Doctors of Nursing Practice, Inc. is a network of advanced practice nurses with doctorate degrees in nursing. The goal of the group is to enhance the talents of doctoral prepared nurses with the aim of improving patient outcomes.
Some examples of what DNP prepared nurses have done to improve outcomes include:

Implementing a DNP Clinical Ladder Program: Transforming Practice (Dr. Elizabeth Fuseller Ellis, 2008 DNP National Conference)
Nurse Practitioners as Primary Care Providers: Transforming the Legislative and Regulatory Practice Landscape to Improve Access to Health Care using Evidence-Based Research (Dr. Donna Emanuele, 2009 DNP National Conference)
Measuring Psychotherapy Outcomes: A DNP Initiative (Dr. Cynthia Handrup, 2010 DNP National Conference)
Changing Clinical Practice in Corrections (Dr. Margaret Migaud, 2011 DNP National Conference)
A Patient-Centered Medical Home Care Delivery Innovation that Improves Outcomes (Drs. Katherine Moran and Rosanne Burson, 2012 DNP National Conference)
Inter-professional Collaboration to Meet the Needs of the Underserved (Drs. Rachel Lyons, Courtney Reinisch, and Sarah Kelly, 2013 DNP National Conference)
These are just a few examples of what DNP prepared nurses are doing to improve health care outcomes. The potential for future improvements will increase as the number of DNP graduates increase. According to the American Association of Colleges of Nursing, there are over 12,000 DNP students enrolled in colleges and schools of nursing that will have the preparation to improve health care outcomes. That is a lot of potential changes and enhancements to our future health care delivery system.
Nurses are not doing this alone. Nurses at all levels are doing their part to deliver safe and efficient care to patients. Nurses in advanced practice with a doctor of nursing practice degree are indeed demonstrating the highest level of nursing practice while collaborating with all other health care professionals. Outcomes are improved when the DNP prepared nurse works well with physicians, physician assistants, all types of therapists and technologists, administrators, business experts, informatics specialists, and also those interested in policy and legislation. Improving health care outcomes is a team effort, and the DNP prepared nurse has what it takes to be a part of this team.
The Seventh National Doctors of Nursing Practice Conference will take place in Nashville, TN October 8, 9, and 10, 2014. The theme of this year's conference will be "The DNP in Practice: The Health, the Care and the Cost". Abstracts are currently being accepted. They will be reviewed to highlight the best of what is being provided by doctoral prepared nurses.
The mission of Doctors of Nursing Practice, Inc. is to improve health care outcomes by promoting and enhancing the doctoral prepared nursing professional.
The organization is dedicated to:

Providing accurate and timely information
Supporting, developing and disseminating professional practice innovation
Collaborating in a professional manner that demonstrates universal respect for others, honesty and integrity in communications, and,
Responding with open discussions and dialogues that promote the evolution of advanced nursing practice and the growth of the DNP degree.
See what others are talking about by visiting the DNP on-line community.