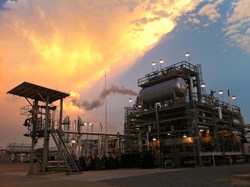 Hemco has products delivered to customers in the mid-1960's that are still in use today.
Houston, TX (PRWEB) January 12, 2014
With family-forged beginnings in 1956, Hemco's first product sprang forth from an idea that would become patented, and provide rapid, safe access to the tops of large vehicles and rail cars. Over five decades later they remain a leader in the industry, creating new products, while servicing customers all over the United States and beyond. Throughout many decades one thing remains the same, and that's their desire and ability to continually provide intuitive solutions to loading and unloading, and personnel access challenges. Hemco is about partnerships, and forging relationships.
Hemco Industries has the ability to identify customer needs and offer truly custom fit solutions. Hemco is a family owned and operated business that is large enough to handle the big jobs, yet small enough to tailor products to fit specific requirements. The Engineering staff is involved with every sale, ensuring that Hemco's product gets your job done, correctly. Once the product is delivered, Hemco continues supporting the client well beyond the product sale. Hemco has been delivering superior customer service, safer access, and better fall protection solutions for over 50 years.
Hemco has products delivered to customers in the mid-1960's that are still in use today. Hemco Industries continues to provide access solutions to such companies as Exxon/Mobil, Conoco, DOW Chemical, DuPont, Union Pacific, and more.
Hemco offers both standard products and custom fabrication for the most complex bulk loading applications. Their experienced product specialists and engineering staff are ready to provide safe solutions, competitive pricing, and superior post-sales service for any application you may have.
For more information, contact Hemco Industries at (877) 394-3626 or go to http://www.hemcoind.com.