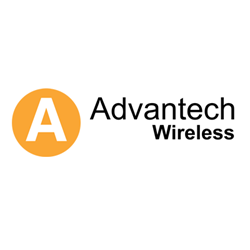 Montreal, Canada (PRWEB) January 10, 2014
Advantech Wireless Inc., a privately-held Canadian corporation and manufacturer of Satellite, RF Equipment and Microwave Systems today announced the release of the New SapphireBlu Series 6.6kW C-Band Rackmount UltraLinear GaN SSPA/BUC, the ultimate solution for wide bandwidth, ultra high power satellite teleport uplinks.
The new SapphireBlu Series of UltraLinear GaN technology based SSPAs and BUCs from Advantech Wireless are designed for Multi Carrier Operations and offer the highest linear power available in the market. These new systems are designed in a compact indoor modular package with Built in Redundancy for maximum link availability.
"Our new high power density, GaN based SSPA concept, offers the maximum power/bandwidth combination. We have already started shipping and completed initial orders," stated Cristi Damian, VP Business Development at Advantech Wireless, "We can now saturate all transponders of an entire satellite and obtain maximum bandwidth/power efficiency. Our customers realize great savings in energy cost, Satellite Bandwidth, CAPEX and OPEX."
The New SapphireBlu Series of UltraLinear GaN technology based SSPAs and BUCs from Advantech Wireless, exceed all barriers between Klystrons, TWTs and SSPAs, backed by over 25 years of Outdoor SSPA design and manufacturing, combined with the traditional Advantech Wireless features.
About Advantech Wireless
Advantech Wireless, an ISO 9001: 2008 certified corporation, is the leading-edge wireless broadband communications solution provider. Advantech Wireless designs, manufactures and deploys networking for broadband connectivity, broadcast solutions, video contribution and distribution, mobile 2G, 3G and LTE backhaul and DTH & DTT video distribution, using satellite and terrestrial wireless communications. The products include VSAT Hubs and Terminals, world-leading GaN technology High Power Amplifiers (SSPAs), Block-Up Converters (SSPB), Frequency Converters, Satellite MCPC/SCPC Modems, fixed and deployable Antennas, Antenna Controllers, Terrestrial Microwave Radios, Routers and ruggedized military products.