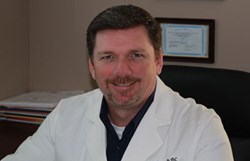 Choose Chiropractic Care in Arnold
Arnold, MO (PRWEB) January 12, 2014
The team at Inception Websites has recently announced that they are helping Arnold Chiropractor Bob Robertson release a new chiropractic website.
Inception Chiropractic Websites has been helping to promote chiropractors in select cities for close to two years. Their work helps chiropractors reach out with education to the people in their communities. This work provides education to patients that have not previously been exposed to chiropractic care.
When contacted at his office, Doctor Mike Hamilton from Inception Websites said, "My wife and I practiced as chiropractors for a number of years. In that time we did a great deal in our community to raise chiropractic awareness, and our business today allows us to do even more of that. By working with chiropractors across the country we are able to multiply our efforts."
Arnold Chiropractor Robertson added, "My team at complete chiropractic works hard to educate our patients. We also spend as much time as we can working with people out in the community. The problem we face is not having enough time and resources to reach everyone. We believe that our new website and increased web presence will bring the information we have to offer to far more people."
Finally, Doctor Robertson said, "With all the changes we are seeing in healthcare today, chiropractic care is needed more than ever. Chiropractic care provides an affordable solution to the steep healthcare cost increases we are seeing. Not only is it more affordable, but the results of natural healthcare work are often longer lasting."
Doctor Roberston at Complete Chiropractic is available to answer questions you have about care. You can also visit the new website at the following address: http://www.chiroarnold.com.
For more information about the services offered by Inception Websites, please visit their main website at: http://www.Inception-chiropractic-websites.com.