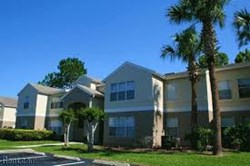 "Bella Vita Place was a former Tax Credit property, having recently reverted to market rate rental structure. As a result we saw a unique opportunity to improve the community and continue to move rents," noted partner Jay Massirman
Orlando, FL (PRWEB) January 11, 2014
Rivergate Partners has acquired the Bella Vita Place Apartment Community, a 192-unit multihousing complex located in the northwestern submarket of Orlando, FL, less than six miles from Downtown Orlando and three miles from MetroWest. Rivergate Partners based in Miami Florida acquired the property for $11,600,000. "Bella Vita Place was a former Tax Credit property, having recently reverted to market rate rental structure. As a result we saw a unique opportunity to improve the community and continue to move rents," noted partner Jay Massirman. Rivergate Partners will perform a number of value add upgrades to enhance the community.
Constructed in 1996, the property was 96% occupied at the time of acquisition. "We see great potential and value add to our investors in Bella Vita Place due to the unique mix of two- and three-bedroom floor plans averaging 1,102 square feet" adds Partner Oscar Vila. Bella Vita Place is directly accessible from downtown Orlando's Central Business District which accounts for more than 13 million square feet of office space, 1,100 businesses and over 65,000 employees. It also boasts over 1.75 million square feet of retail and entertainment including venues such as the Amway Center, Florida Citrus Bowl and the soon to be completed Creative Village and Dr. Phillips Center for the Performing Arts.
The Central Florida-based sales team of Principals Kevin Judd, Patrick Dufour and Senior Vice President Matt Wilcox, along with Principal Richard Donnellan, represented the Seller.
About Rivergate Partners
Rivergate Partners is a private real estate investment firm based in Miami actively acquiring and managing market rate and affordable multifamily communities in the Southeast and Southwest US. Rivergate's investment strategy is to actively acquire quality properties with upside in constrained new development markets with supply-demand imbalances and positive demographic and income trends. Their goal is to deliver outsized returns and stable cash flows to their investors on a consistent basis.
For further information contact: Jay Massirman: jay(at)rivergatere(dot)com | http://www.rivergatere.com | 305.416.4950