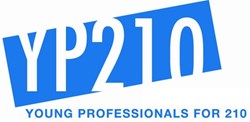 Allston, MA (PRWEB) January 10, 2014
WHAT: Young Footwear Professional Day of Service Program. Give one Saturday a month and impact the life of a child in your community. A great opportunity to give back to your community while getting to know other young professionals in the footwear industry.
WHEN: January 11, 2014 – 10am to 1pm
WHERE: West End House, Boys and Girls Club, 105 Allston St. Allston, MA 02134
WHO: Check in with Joe Ingram.
INFO: For more information about the this program,
visit http://twoten.org/modules/events/eventDetails.aspx?eventId=111
About YP for 210
YP210 is a powerful network of young professionals and emerging leaders in the footwear industry, working together to raise money and awareness of the Foundation. Two Ten's bring young professionals together in ways that will inspire and mentor future leaders in footwear.
About Two Ten Footwear Foundation
In 2014, Two Ten will proudly celebrate its 75th anniversary as the footwear industry's national charitable foundation – the only foundation of its kind in the United States. Two Ten is committed to strengthening America's footwear community by providing emergency financial assistance at times of crisis; college scholarships for footwear employees and their families; community building opportunities; career affinity group networking; and other social and career services. For additional information, please visit http://www.twoten.org.