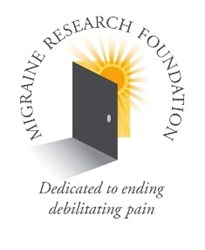 New York, NY (PRWEB) January 13, 2014
The Migraine Research Foundation (MRF), a nonprofit that funds research into the causes and better treatments of migraine disease, today announced its 2013 grant awards. A record eight grants were selected from 46 proposals submitted from around the world. MRF has now funded a total of 41 grants in just seven years.
MRF also announced that it has partnered with the Association of Migraine Disorders (AMD), a nonprofit based in Rhode Island, for the first time in funding a grant, which will be known as the Association of Migraine Disorders Grant. MRF and AMD plan to work together on future projects to help sufferers by advancing our ability to understand and treat migraine.
This year's grantees will explore ground-breaking inquiries in the areas of pediatric migraine, individualizing treatment response, genetics, immunology, and basic science. "We are thrilled with the caliber of these projects. They all represent novel approaches to unraveling the mysteries of migraine in different ways," said Cathy Glaser, President of MRF. "MRF has a tradition of funding research that will one day make a difference in the lives of millions of migraine sufferers."
Migraine affects 36 million Americans – 1 in 4 families, including 10% of all school-age children. And 14 million experience headaches on a near-daily basis. U.S. employers lose about $13 billion a year from lost workdays. Despite being one of the world's most disabling diseases with devastating social and economic consequences, migraine remains misunderstood, and research is extremely underfunded.
The MRF 2013 grant recipients and their projects are:
Serapio M. Baca, PhD (Geffen School of Medicine, UCLA)
Examining the role of astrocytes in migraine using optogenetic methods
Yu-Qing Cao, PhD (Washington University Pain Center, St. Louis, MO)
Immunotherapy for migraine headache
Greg Dussor, PhD and Ted Price, PhD (University of Arizona College of Medicine, Tucson)
Afferent stimulation of the trigeminovascular system produces central sensitization via BDNF signaling in the nucleus caudalis
Robert Nicholson, PhD (Mercy Clinic Headache Center, St. Louis, MO)
Assessing adherence to guidelines for the acute treatment of pediatric migraine
Robin Polt, PhD and Frank Porreca, PhD (University of Arizona, Tucson)
PACAP antagonists as novel migraine therapies
Louis J. Ptácěk, MD (University of California, San Francisco)
Generation of mouse models of novel casein kinase 1δ migraine mutations
Robert Shapiro, MD, PhD and Gary Mawe, PhD (University of Vermont, Burlington)
The Association of Migraine Disorders Grant.
Studies of gastroparesis in monogenic migraine mouse models
David Yarnitsky, MD, Yelena Granovsky, PhD and Michal Granot, PhD (Technion Faculty of Medicine, Haifa, Israel)
Prediction of migraine prevention efficacy: individualization of treatment by coupling drug's mode of action with patient's mechanism of pain modulation
"This year's recipients continue to demonstrate the highly innovative thinking MRF encourages. The medical and patient communities are grateful to MRF and the investigators it supports," said Dr. Joel Saper, founder of the Michigan Headache & Neurological Institute, Ann Arbor, MI, and Chair of MRF's Medical Advisory Board.
In addition to Dr. Saper, MRF's Medical Advisory Board of distinguished scientists and clinicians includes Sheena Aurora, MD, Stanford University, CA; Rami Burstein, PhD, Harvard University, Boston, MA; Andrew Charles, MD, David Geffen School of Medicine at UCLA; F. Michael Cutrer, MD, Mayo Clinic, Rochester, MN; Fred Freitag, DO, Medical College of Wisconsin, Milwaukee, WI; Peter J. Goadsby, MD, PhD, DSc, University of California at San Francisco; Andrew Hershey, MD, PhD, Cincinnati Children's Hospital Medical Center; Richard B. Lipton, MD, Albert Einstein College of Medicine, Bronx, NY; Todd Schwedt, MD, Mayo Clinic, Phoenix, AZ; Gretchen Tietjen, MD, University of Toledo; and Stephen D. Silberstein, MD, Jefferson University Headache Center, Philadelphia, PA (Emeritus).
About the Migraine Research Foundation
The Migraine Research Foundation is a nonprofit 501(c)(3) organization dedicated to ending the debilitating pain of migraine by assisting sufferers and funding research into its causes and better treatment options. Information about MRF and how to contribute can be found at http://www.MigraineResearchFoundation.org.