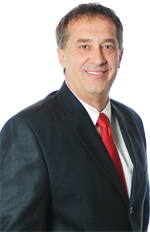 Bradenton, FL (PRWEB) January 10, 2014
As millions of people begin to fulfill their New Year's resolutions, Dr. Lindsay B. Eastman promotes the use of Teeth-in-a-Day to replace teeth and improve health in 2014. Dr. Eastman is encouraging individuals who have tooth replacement needs to consider this dental implants procedure, a procedure that allows dental implants to be immediately stabilized and functional on the same day as the procedure.
According to Dr. Eastman, the procedure is incredibly effective and takes hold much more quickly than other methods of implantation. This is because Teeth-in-a-Day are fitted in such a precise manner that they are immediately stabilized, while other dental implants require a waiting period of three to six months before they are fully functional. In between the time of the dental implants procedure and the end of the waiting period, patients may have to wear a bridge or partial dentures. This is where Teeth-in-a-Day possesses a distinct advantage over other options.
Dr. Eastman believes that individuals who have the need for dental implants should consider this as an option, but there are certain requirements for individuals to be eligible for the procedure. One such requirement is the possession of significant bone mass in the area that will undergo the dental implants procedure. Beyond this requirement however, there are few reasons why individual should not consider this as a potential treatment option.
Patients who are interested in learning more about the procedure can schedule an appointment or consultation with Dr. Eastman.
About the Doctor
Lindsay B. Eastman, DDS, MS, PA is a periodontist offering patients personalized dental care in Bradenton, FL since 1980. Dr. Eastman received his Doctor of Dental Surgery degree from Loyola University Dental School where he completed his Graduate training in Periodontics and his Masters of Science in Oral Biology. He received his Post-Graduate specialty training in Surgical Placement of Implants from Northwestern University Dental School, and completed Business Management Training from Pride Institute. He is part of one percent of dental professionals providing the LANAP FDA cleared laser procedure for gum disease and periodontal treatment. To learn more about Dr. Eastman and his dental services visit his website at http://www.bradenton-periodontist.com and call (941) 792-3899.