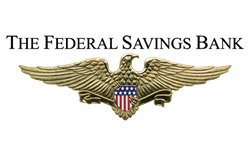 Chicago, IL (PRWEB) January 10, 2014
Refinance activity has dominated the mortgage market over the last year. According to the Mortgage Bankers Association, mortgage refinance applications accounted for 63.3 percent of all mortgage activity for the week ending on Jan. 3. While refinance applications have gone up and down depending on mortgage rates, they have consistently exceeded the number of applications for new home purchases. Despite the fact that the rate increased in the first week of 2014, it is likely that refinance activity will slow down over the coming months as purchase loans take over.
After two days of meeting in December, Federal Reserve officials announced their plan to reduce quantitative easing by $10 billion per month. As a result, mortgage rates are expected to rise above 5 percent over the next year. While that is a sharp increase from prior rates around 3.5 percent for a 30-year fixed-rate loan, it still is relatively low in terms of historical precedence. In 2003, mortgage rates reached a peak of 7 percent.
New home purchases
With higher mortgage rates, it is likely that more of the mortgage market will become dominated by purchase loans rather than refinance applications. Typically, when rates rise, fewer homeowners choose to refinance in order to lower their monthly mortgage payments. However, there may still be some advantages to changing loan terms. Despite higher mortgage rates, changing loan terms can still save a borrower money on their monthly payments. For example, changing the length of a loan from a 15-year fixed-rate loan to a 30-year term can significantly lower mortgage payments, even with a higher rate.
Contact The Federal Savings Bank, a veteran owned bank, to find out more about mortgage refinance options.