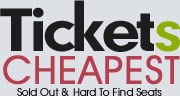 Las Vegas shows come in many forms and styles. With each different type comes its own best way to buy tickets at the cheapest prices.
Las Vegas, NV (PRWEB) January 11, 2014
Las Vegas shows come in many forms and styles. With each different type comes its own best way to buy tickets.
Start with concerts by major stars. Sometimes these involve artists in residence in Las Vegas, such as Celine Dion or Donny and Marie Osmond. Other acts take a partial residence like the Elton John Million Dollar Piano show or Shinia Twain who appear on a regular basis in Las Vegas, but not each and every week or month. Other musicians play a single concert as a part of their North American tour such as the George Strait Las Vegas performance or the Billy Joel concert at MGM Grand Garden Arena. For these concerts the cheapest ticket option should be right here at Tickets-Cheapest.com especially for the major one time shows and performances sold out at the box office. When in need of tickets for a sold out show or premium seats try Tickets-Cheapest.com online.
The next category includes the hottest most popular Las Vegas Style Shows. In this group think about performances like Cirque du Soleil - O and Michael Jackson One. With a bit of advance planning or flexibility on dates, these shows can be bought at the theater box offices where Las Vegas travelers will likely find the best price.
The final group includes what might be referred to as mature or long standing Las Vegas Shows. Acts in this category might remain quite popular, but have already played regularly for years on the Vegas Strip. Names like Penn and Teller or Mystère by Cirque du Soleil offer examples of this show option. For this variety look to sites with special Las Vegas show discounts like Vegas.com or the Best Of Las Vegas where you may find some Las Vegas show tickets cheap, often below face value.
With a bit of knowledge and effort people may easily find the cheapest tickets for the Las Vegas shows they want to see and even save enough money the catch an extra one! The new cheap Las Vegas show page also tracks the lowest price tickets in town, often highlighting performances with extra savings or selling below face value. Miley Cyrus Las Vegas tickets at $42 represent a current example of these cheap ticket listings.
Given the very low prices to begin with at Tickets-Cheapest.com these may represent the best prices attainable at any site. Tickets-Cheapest.com operates in the ticket resale market. Often Tickets-Cheapest.com sells the exact same seats as other resale sites, and in an exact seat price comparison Tickets-Cheapest.com proved its rights to the name by beating 25 out of 25 competitors for lowest priced tickets when examining the true final cost including fees and delivery. When looking for tickets to sold out concerts or for premium tickets like floor seats, Tickets-Cheapest.com can prove to be the best bet. Try a comparison including the ticket price as well as services fees; like always, this week's tests proved Tickets-Cheapest.com emerged the lowest once again. Try Tickets-Cheapest.com for hard to get tickets like MLB, NFL, NBA, NHL and all major concert events.
About Financial Firebird and Tickets Cheapest
The site to buy Cheapest Tickets online and its sister sites, including the site to buy Broadway tickets, all geared for the consumers looking for low prices, are affiliated with the Financial Firebird Corporation Travel Group, and stand among the top sites sought by travelers and people who enjoy concerts, pro sports and theater performances. Financial Firebird Corporation, established in 2000 and a proud BBB member, provides unbiased consumer information particularly involving personal unsecured debt or mortgages, software and marketing services. These sites for consumers to buy tickets online operate in the resale market and maintain no relationship with the venues or performers. The resale ticket market allows consumers access to popular events once the box office has sold out or to buy premium seats when the venue no longer offers any inventory. Within the group of these secondary market ticket services the Financial Firebird owned ticket sites offer lower prices than competitors. Find the site at Tickets-Cheapest.com.