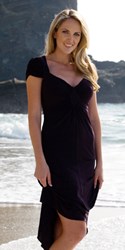 Newport Beach, CA. (PRWEB) January 14, 2014
One of the top breast augmentation surgeons in Orange County, Dr. Joseph T. Cruise, is now providing his patients with Sientra breast Implants. If a breast augmentation patient prefers another manufacturer, they will have that option available, however, it will be protocol to educate them on the differences, so they can make an educated decision.
"It is vital that we offer our patients the best possible products and experience, so working with Sientra to supply our breast implants was an obvious choice," explains Dr. Cruise.
For more information, please visit:
http://orangecountycosmeticsurgery.com/
Dr. Joseph T. Cruise has begun offering Sientra breast implants all for reasons which only benefit his breast augmentation patients. First and foremost, Sientra utilizes a proprietary gel fill technology, High-Strength Cohesive Silicone Gel, which proves to be strong and able to hold its shape without feeling firm. In addition, they offer a round implant and the first FDA-approved shaped implant, both available in a smooth and textured surface. Sientra also provides patients with the most comprehensive warranty in the industry.
Breast augmentation patients should also be aware of data published by Sientra, which shows their breast implants are more than 98% rupture free through a 5 year period, showed a zero reported incidence of implant rotation, and a low capsular contracture rate of just 3.9%.
As one of the top Orange County breast augmentation surgeons, Dr. Joseph Cruise is a proponent of Sientra's philosophy of making their breast implants available exclusively through board-certified plastic surgeons, whose intense speciality training helps elevate their surgical skills and aesthetic judgement.
About Cruise Plastic Surgery:
Cruise Plastic Surgery, located in Newport Beach, Orange County, California, is one of the top plastic surgery practices in the Southern California region. The director, Dr. Joseph T. Cruise, is a fully trained, board-certified plastic surgeon specializing in facelift, breast augmentation, tummy tuck and other cosmetic surgery procedures. Dr. Cruise is also one of the region's best known surgeons for rhinoplasty (nose surgery), neck lift surgery and gynecomastia. His dedication and focus is clearly evident in the comprehensive educationally based web site he manages and the concierge-like customer service his patients receive from the entire office. Experience and predictably good results have earned him the distinction of being one of the best plastic surgeons in Orange County.