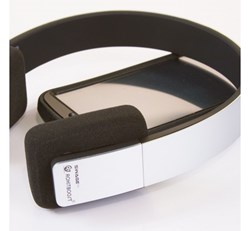 Rokit Boost launches forum.rokitboost.com to provide technical support for its customers.
New York, NY (PRWEB) January 14, 2014
Rokit Boost, which provides innovative, upscale accessories for mobile electronics, recently launched a community support forum in order to provide its customers with even better, faster service. This new feature allows customers to share technical support tips with each other or get more difficult questions answered by the company's dedicated technical support experts.
The new forum allows customers to get all of their queries about any RokitBoost product answered. For example, if they have trouble pairing one of the pocket-sized Bluetooth Speakers with their mobile devices, they can find help right away. If someone wants to learn how to charge his or her new external battery pack, a fellow user or technical support team member can provide detailed, clear instructions.
The forum also provides private messaging, so customers can have more lengthy, personal, or direct conversations about how to use their new accessories, such as the Rokit Boost's iPhone Battery Case or iPad Bluetooth Keyboard.
In addition to allowing easy access to technical support, the forum gives customers the opportunity to build communities around their passion for these pioneering products.
Since Rokit Boost's first priority is providing its customers with the best user experience, the company has ensured that the new forum caters to their every need. The forum is organized by product Bluetooth headphones and speakers, battery cases, power banks, and battery packs. Within each product thread, Rokit Boost has created subforums with troubleshooting guides based on customers' frequently asked questions.
In addition, the advanced search function allows users to look for the precise information they need and find answers immediately. The forum also translates to many languages so Rokit Boost customers from all over the world can get efficient technical support.
About Rokit Boost
This U.S.-based electronic accessories company was founded to enhance customers' experience with their beloved mobile devices. Rokit Boost makes lighter cases, sleek Bluetooth speakers, convenient power banks, functional Bluetooth keyboards, and powerful external battery packs. The company is committed to providing the highest quality products, great value, and excellent customer service.
To that end, they offer a 30-day money-back guarantee, a one-year warranty for all products, and free U.S. shipping. Their new support forums reflect their continuing dedication to their clients.