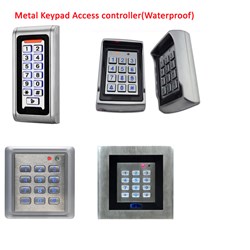 (PRWEB) January 12, 2014
As Chinese traditional new year approaches, a leading metal access controller manufacturer SWAccessControl.com celebrates the great festival with a costume party on Jan. 16, 2014. The party will be held on Jan. 16, starting at 7:20 p.m. Guests can enjoy a $10 pre-fix meal before DJ Jackson comes on at 7:50 p.m. to spin today's hottest hits.
SWAccessControl.com also launches the monthly promotion of metal access controller products. According to the CEO of the company, its metal access controllers sell well in the global market, and are very popular in the USA, UK, Australia, Italy and many other countries. Now the company is offering great savings, up to 19% off, on all its products.
The company attended the CES 2014 a few days ago, and some clients from the Europe are visiting their factory in Shnezhen, China. According to the operation manager of the company, they have over 8 guests from Europe that will participate in the party.
In addition to celebrating the new year, SWAccessControl.com will release some new models of waterproof RFID Metal access controllers, RFID tag readers, RFID UHF readers and more for its global customers.
About SWAccessControl.com
SWAccessControl.com is a leading access control system manufacturer and supplier from Shenzhen, China. The company aims to provide the best quality products at reasonable prices for its clients around the world. Its products include fingerprint access control systems, RFID access control systems, proximity card readers, magnetic locks, electric bolts, access control power supplies and more. For more details of the company and its products, please visit: http://www.swaccesscontrol.com/?content/product/category/4/index.html