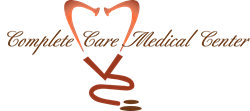 Complete Care offers multiple Board Certified doctors offering customized self pay pain management treatment!
Fort Lauderdale, Florida (PRWEB) January 15, 2014
Fort Lauderdale pain management clinic, Complete Care Medical, has joined the Florida Pain Network and is now accepting new patients. The pain clinic offers customized self pay pain management treatment with several Board Certified doctors. Appointments are readily available, call (954) 271-2327.
Patients are seen from a broad area throughout South Florida with conditions ranging from sciatica to back and neck pain, arthritis, failed back surgery, headaches, fibromyalgia, degnerative disc disease, joint arthritis, facial pain, pelvic/abdominal pain, RSD, fibromyalgia and more. The clinic offers complete evaluations including physical exams, review of medical records and imaging studies, and customized treatments.
The Florida Pain Network connects those in need of pain management with the top pain clinics in Florida. Complete Care offers Board Certified treatments with high success rates. With over 100 million chronic pain patients in the US according to the Institute of Medicine, there is a significant need for skilled pain management treatment.
"We're excited to have Complete Care Medical join the Florida Pain Network, especially considering the pain doctors and staff are dedicated, competent and compassionate!" said Florida Pain Network CEO David Greene. The clinic is now offering initial visits at $50 off.
Appointments can be made with Complete Care Medical by calling (954) 271-2327 for pain management Fort Lauderdale trusts.