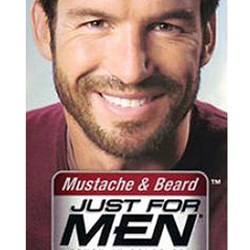 If you have experienced a chemical burn reaction after using Just For Men Contact Wright & Schulte LLC at 800-399-0795 or visit yourlegalhelp.com for a FREE consultation.
Columbus, OH (PRWEB) January 12, 2014
An investigation of potential Just For Men lawsuits has been launched by Wright & Schulte LLC, an experienced personal injury firm, on behalf of individuals who suffered chemical burns and other painful reactions, allegedly due to their use of Just For Men, a popular brand of hair dye products. The Firm launched its investigation after receiving numerous inquiries from consumers who claim to have suffered severe reactions, including chemical burns, blisters, and rapidly spreading skin rashes, following the use of Just For Men products.
According to Wright & Schulte LLC, many of the complaints received by the Firm echo those detailed in an article that appeared on the NewsTribune.com website and Consumer Affairs website in October 2012. Per the article, many users of Just for Men products had reportedly suffered horrible symptoms, including chemical burns on the skin, severe itching and painful blisters, after using the dye according to label directions. One of the men who reported such a reaction had to seek emergency medical care, and required steroid treatment, NewsTribune.com said.
According to NewsTribune.com, a Massachusetts man stated that after trying Just For Men he had a severe reaction that caused facial swelling and painful burning.
"I applied the beard dye as detailed in the directions," he NewsTribune.comcomments section.
"I had a burning sensation as well, and after rinsing it off, I thought I was fine. The next day, my face and neck had swollen up horribly. The following morning my skin had begun to weep as well, and I went to the ER. I was admitted immediately, as it looked horrible. They were concerned about my throat swelling shut. I am nearly 50 and do not have any allergies that I know of. Whatever is in this stuff is harsh. I needed steroids and Benadryl," Sean detailed.
[newstribune.com/news/2012/oct/23/just-men-hair-dye-users-report-allergic-reactions/ October, 2012]
[consumeraffairs.com/news04/2012/10/just-for-men-hair-dye-users-report-allergic-reactions.html, Consumer Affairs, October 2012]
According to NewsTribune.com, Just for Men products have been available for over 25 years, and have long been marketed via celebrity endorsers, including ex-baseball star Keith Hernandez and basketball hall of famer Walt Frazier, as an easy way for men to cover graying hair on their heads, as well as in their beards and mustaches. Several of the incidents detailed by Consumer Affairs were reported by men who had used the products for years without incident, causing some to speculate that the manufacturer of Just for Men may have changed the formulation for some products.
According to Wright & Schulte, LLC, the symptoms reported to the Firm by consumers inquiring about filing a Just for Men lawsuit are consistent with those reported by Consumer Affairs, including:

Facial Swelling
Severe Burning Pain on Skin
Sores on the Skin that "Weep"
Severe Itching
Blistering of Skin
Rapidly Spreading Skin Rash
Scarring
Wright & Schulte LLC is seeking to hear from any consumer who may have experienced similar problems following use of a Just For Men product, and is offering free Just for Men lawsuit reviews to men who were allegedly harmed by this hair dye. Victims of chemical burns, severe rashes, blistering of skin, scarring or other serious reactions allegedly linked to Just for Men hair dye may be entitled to compensation for medical bills and other damages. To learn more, or to arrange for a free legal consultation with an attorney at Wright & Schulte LLC, please visit yourlegalhelp.com.
About Wright & Schulte LLC
Wright & Schulte LLC, an experienced personal injury firm, is dedicated to the belief that America's legal system should work for the people. Every day, the attorneys of Wright & Schulte LLC stand up for the rights of people who have been injured or wronged and fight tirelessly to ensure that even the world's most powerful corporations take responsibility for their actions. If you're looking for a law firm that will guarantee the aggressive and personal representation you deserve, please do not hesitate to contact Wright & Schulte LLC today. Free Just for Men lawsuit case evaluations are available through yourlegalhelp.com or by calling 1-800-399-0795.
For more information visit our website regarding all the latest news and events.
Contact:
Wright & Schulte LLC
812 East National Road
Vandalia, Ohio 45377
1-800-399-0795
http://www.yourlegalhelp.com