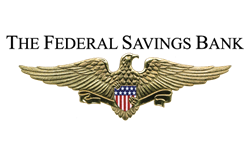 Chicago, IL (PRWEB) January 12, 2014
Since the recession and the housing collapse, some lenders have tightened their standards and practices to ensure stronger mortgages. For borrowers, this can mean getting denied a loan under certain circumstances. For borrower who have been denied a home loan, here are a few tips for what you can do when reapplying:
When denied
There are a number of reasons why an applicant would be denied a home loan. Lending standards can change, meaning borrowers should continue shopping around if they intend to become homeowners. Of course, there are some factors that should be considered before deciding to make a new home purchase.
For one, credit scores are a very important part of the application process. Credit ratings are one of the ways lenders evaluate what type of borrower you are. Do you pay your bills on time? Do you have a large outstanding balance? Do you have a lot of debt? In general, it will be more difficult to get approved for a loan if your credit score is low and higher scores will usually lead to better loan terms.
Additionally, borrowers need to make sure they have enough to make a down payment. Depending on what type of loan you are applying for, your down payment could be as high as 20 percent for jumbo loans. If you can't commit to this amount, you might want to apply for a different type of mortgage. Other contributing factors including debt-to-income ratios. Looking at lending standards before reapplying will help give you a better idea of whether or not you can meet these requirements.
After a foreclosure
A foreclosure or a short sale can have a negative impact on your credit score for years to come and may also mean you have to wait a certain amount of time before applying for another home loan. Because so many homeowners fell underwater or experienced hardship during the recession, lawmakers reduced the waiting time if there is a foreclosure or short sale on a person's record.
Previously, borrowers needed to wait at least seven years before applying for another loan after a foreclosure for most types of mortgages. Since credit score is such an important determining factor for lenders when approving loans, borrowers may still need to improve their credit ratings before reapplying, even if they have waited the appropriate amount of time.
There are some circumstances where the waiting period has been reduced to just one year for some homeowners who underwent a foreclosure. Under its Back to Work program, the Federal Housing Administration will allow borrowers to apply for FHA mortgages if there was an income loss of at least 20 percent as a result of the recession and they have made timely credit and rent payments for one year. Before this program was initiated, borrowers needed to wait three years before applying for another FHA mortgage.
The intent was to get more borrowers and first-time home buyers to re-enter the market after the recession. FHA mortgages are typically popular with first-time home buyers because they require a low down payment and have looser credit standards than other types of loans. However, FHA mortgages do require mortgage insurance that can increase monthly payments for some borrowers.
Contact The Federal Saving Bank, a veteran owned bank, to explore affordable mortgage options.