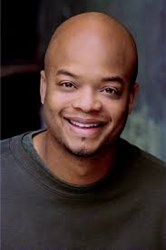 Los Angeles, CA (PRWEB) January 16, 2014
Groucho Marx once famously joked, "Time wounds all heels." But heel pain's no joking matter. It will strike about 75 percent of Americans during their lifetimes, plaguing approximately two million each and every year, according to a report published by The New York Times on January 17, 2013. Recently, TV and film actor Todd Bridges sought relief from debilitating heel pain at a PlasmaGenix affiliated medical office where he was treated with platelet-rich plasma (PRP) therapy. This innovative treatment sped up the healing process and quickly reduced pain for the iconic actor.
Heel pain results from a number of causes, including plantar fasciitis, Achilles tendinitis, bursitis, heel spurs, bruising, and other injuries and conditions. Depending on the cause, traditional treatments include rest, stretching, physical therapy, orthotics or shoe inserts, pain relievers, and in severe cases, surgery.
"PRP is an effective alternative or supplement to traditional treatments," says Dr. John O'Neil Simmonds, the Chief Medical Officer. "Particularly when used in combination with rest and stretching exercises, our patients often realize quite rapid relief from painful symptoms."
PlasmaGenix is a biologics company located in Inglewood, California. Our three lead products, PlasmaNeu, PlasmaGen and PlasmaPro, have been used for over a decade to treat chronic non-healing wounds and preventing amputations in high risk populations, and peripheral neuropathy associated with HIV and Diabetes. Science has recently shown that the body has enormous potential to heal itself. Regenerative medicine is an exciting area in medicine that is evolving very rapidly and PlasmaGenix is proud to be at the forefront of developing new therapeutics to treat a wide variety of chronic conditions. We can now deliver products to accelerate the body's own natural healing mechanisms and enrich the body's inherent ability to repair and regenerate.
The culmination of over 3 decades of clinical experience and research gave birth to PlasmaGenix which is poised to be a leader in the field of regenerative medicine. To date, PlasmaGenix has successfully treated over 10,000 patients for various neurologic conditions, chronic non-healing wounds, sports related injures as well as muscular sclerosis and Charcot-Marie Tooth disease.