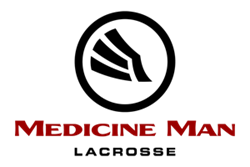 New York, NY (PRWEB) January 13, 2014
With the official launch of the new community web portal, Medicine Man Lacrosse announces it has completed developments on a Lacrosse Camp and Lacrosse Tournament Locator functionality designed around facilitating access to lacrosse instruction and events.
Geo-Targeting and Mapping Functionality will present closest camp and tournament locations to users based on their IP address. Players and parents can search by state or city and select from search criteria such as date, type, gender, age and price. Players can also submit a lacrosse camp & tournament listing or a review detailing their experiences for the community. Additional segments of the new lacrosse website include a news section, lacrosse instructional blog, event calendar and a section titled "Native America 101" housing educational content about Native culture.
These completed developments mark the positive and progressive advancement of Medicine Man Lacrosse llc, as the organization functions in aligning core objectives around the Medicine Man philosophy;
1) Establishing a solid foundation on which the growth of lacrosse can continue to flourish by spreading awareness of the sport and directing resources that allow communities to create long term successful lacrosse programs.
2) Reinforcing the aspect of community in lacrosse by promoting shared values and a common love for the game.
3) Encouraging and inspiring each and every player to aspire to their personal best in every part of their life.
Medicine Man Lacrosse currently produces a line of comfortable lacrosse clothing for players that wish to express their passion for the game, represent their identity to the world and connect to a rich and vibrant culture. Medicine Man Lacrosse designs incorporate the subtle intricacies of the game, the spirit and nature from its early beginnings and the passion of those who dedicate themselves to the game and those who continue to nurture participation in their communities. Best sellers include "The Creator's Game" T-shirt and the "Language" lacrosse shorts.