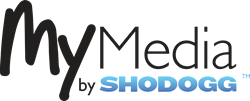 What Shodogg is doing is far ahead of what is being offered in the hospitality market at present and adds the BYOC and BYOD functionality to the Tripleplay solution that so many hotels now crave
Sydney, Australia (PRWEB) January 14, 2014
Shodogg, a media technology start-up, has partnered with Tripleplay Services, leading innovators in IP Digital Media technology in Australia, to enable the world's first hardware-free BYOD/ BYOC entertainment solution for the hospitality industry. MyMedia utilises patented Shodogg technology, which enables any mobile device to securely connect to digital content in the cloud or local sources, and cast that content to any smart TV screen, without additional hardware.
"Shodogg's MyMedia solution enables Tripleplay partners to support and amplify the growing industry demand for seamless BYOC/BYOD entertainment solutions by delivering strong value to all stakeholders," said Geoff Sykes, Director of Shodogg International. "The MyMedia personal media solution provides compatibility and entertainment value to guests, reduces the 'hardware pain' for hoteliers, offers minimal impact to the sites ISP charges combined with a strong point of differentiation for IPTV solution providers and hoteliers."
The MyMedia application allows guests to access a combination of their personal content (movies, photos and music) and social media sites (Facebook, Twitter, Google+ and Flickr) on their mobile device, and instantly cast that content to the large TV screen in their room.
Guests simply access the venue's WIFI, open the MyMedia app on their mobile device, and connect the device to the TV to instantly and securely enjoy their personal media on the HDTV screen. When the guest chooses to disconnect from MyMedia, they leave no elements of the MyMedia session on the screen, with the content always remaining at its original source.
"With almost two billion mobile devices in use around the world, the need to cater for personal content is now becoming a hugely pertinent concern for all industries. Hospitality is no exception," said Jamie Hind, Managing Director for Tripleplay Australasia. "What Shodogg is doing is far ahead of what is being offered in the hospitality market at present and adds BYOC and BYOD functionality to the Tripleplay solution that so many hotels now crave. Coupling this technology with Tripleplay's leading edge, but proven and tested, hospitality TV and Video on Demand solution has created a superb proposition for the end user, and helped us grow our business even further in the hospitality space."
Tripleplay recently deployed MyMedia in two hotels and one aged care centre in Sydney, Australia and will now deploy the solution across the extensive network of Tripleplay partners in the hospitality, aged care, healthcare, mining, travel and education industries, where mobile-to-smart-screen sharing solutions are in high demand.
MyMedia will continually see improvements in 2014, including enhancements to the scope of compatible devices, content types, operating systems, features and functionality available for partners. Shodogg's first release of MyMedia is available with Android Smartphones(Gingerbread upwards) and Apple iPads with cameras (iOS 6.0 upwards) along with the latest Smart TV's with built-in set top boxes from LG, Samsung and Philips.
###
About Shodogg
Shodogg is media technology startup with a patented technology that allows users to access digital content stored in the cloud with any mobile device and direct that content wirelessly to any number of smart screens. Shodogg was recently recognized by AlwaysOn as one of the 2013 Top 50 Companies to Watch and showcased by Seth Green and AOL On in the Acting Disruptive series. Founded in 2011, the company operates out of offices in New York City and Sydney, Australia.
About MyMedia
MyMedia by Shodogg takes the personalisation of a guests experience in hospitality to a new level, by allowing hotel guests to connect their mobile devices and direct digital media (local/ social/ cloud) on the large HDTV screen in their suite or hotel. MyMedia enhances the value proposition of in-room WIFI and HDTV service, connecting guests to their social media accounts, personal photos, videos, music and more. MyMedia offers a truly agnostic Bring Your Own Content and Bring Your Own Device (BYOC/ BYOD) industry solution.
To learn more about Shodogg and MyMedia, please visit http://www.shodogg.com.
Media Contact:
Geoff Sykes
+61 450005340
Geoff(at)shodogg(dot)com
Or
Cait Gossert
212-865-1742, 717-870-9902 (cell)
cait(at)shodogg(dot)com
About Tripleplay:
Tripleplay Services is a specialist digital television, signage and video streaming software provider offering products and services designed to meet the needs of enterprise customers including corporate users, education, retailers, hospitality, stadia and residential premises. Our customers are able to deliver television, on-demand video services and digital signage over IP using our open standards products which are designed for viewing on PCs / MAC and flat screen displays.Tripleplay has offices in the UK, Spain, USA and Australia and a global partner network allowing it to provide local customer support to its extensive worldwide customer base. http://www.tripleplay-services.com.
Media Contact:
Jamie Hind, Managing Director – Australasia
Level 4, 83 Mount Street, North Sydney, NSW 2060
T: +61 (02) 9017 7370
jamie.hind(at)tripleplay-services(dot)com
James Keen, Marketing Manager
Rapier House, 40-46 Lamb's Conduit Street, London, WC1N 3LJ
T: +44(0)845 094 3326
james.keen(at)tripleplay-services(dot)com