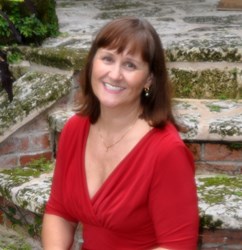 "Business, Financial and Professional Life Mastery come together to produce the Sweet Spot of Maximum Impact, a sense of significance that is what often called professionals to their line of work in the first place." ~ Dolly Garlo
Key West, FL (PRWEB) January 13, 2014
Dolly Garlo has released the fifth and final installment in her video series. It can be easily accessed online at http://www.allthrive.com/video/psmi-intro/, along with valuable bonus content addressing the 3 crucial areas of mastery that combine to produce "Your Sweet Spot of Maximum Impact" -- this video's title. The installment summarizes the previous video entries while preparing the viewer to take purposeful action for maximizing their potential going forward.
"I'm a first generation American, with immigrant parents of modest means," says Garlo. "I was largely self-taught in business, seeking to do my own professional work in innovative and creative ways, and never took home more than a modest salary, yet I was able to become financially independent." That formula allowed her to do work she loved, volunteer at things she's passionate about and practice a little philanthropy – giving back in meaningful ways ... what she calls maximum impact.
When that all comes together, particularly in a planned and focused way, you begin to live your personal legacy – what you'll create in your business and life that will live beyond you and make a positive difference, possibly for generations to come.
The video goes on to explain that when a person reaches this phase of their career it allows them to enjoy an improved overall sense of personal and professional well-being, as they create more time to perform the activities they both enjoy and find most meaningful ... including and beyond income-generation.
The three crucial elements of business, financial and professional life mastery begin to come together about 5-10 years into a professional career. It's when a person has fulfilled the "10,000-Hour Rule," a concept based on a study by Anders Ericsson that was addressed in the book Outliers, by Malcolm Gladwell. At that point, with a clear awareness of personal strengths and interests, a professional person is in the best position to influence their unique 'bucket list' of priorities for making a real positive impact in the world.
It's also the point where significant career changes can happen, or the necessary succession or even exit-planning from a business can begin so it can be sold or operate more independently from the owner. That often requires outside help since the professional's practice is also (hopefully) in demand and keeping them particularly busy ... sometimes too busy.
Garlo explains: "Maximum impact is where it all happens. Your dreams can be realized, you discover who you are at your core and you're ready to unleash your mission for the world on a bigger scale." Anyone interested can begin exploring and trying on these ideas with resources available at http://www.allthrive.com/creating-legacy/.
Garlo's CreatingLegacy website explores this further, where interested viewers can learn more about her program entitled "Creating Legacy: 7 Steps To Creating Your Personally Meaningful Contribution for the People, Places and Things You Care Most About©." It was created from her own frustration in not having all the resources for guidance on these subjects available in one place, so it could be the most comprehensive resource available for planning to make a unique sustainable, positive impact.
~~~~~~~~~~~~~~~~~~~
Dolly Garlo, RN, JD, PCC-BCC, President of Thrive!!, founded the coaching, consulting and training company in 1997 to help other professionals build solid business foundations for successful delivery of innovative services, create successful and profitable businesses, design fulfilling business-exit or career change and
personal lifestyle transformations, and use their considerable skills and resources to make local or even globalcontributions. Her website is http://www.allthrive.com.
Working exclusively with compassionate business minded professionals, particularly women, Dolly Garlo is also on a continuing mission to change the way health care services are delivered in this country, particularly focused on the integrative medicine and complementary health care arenas. It has been her passion since graduating from nursing school 35 years ago and it's what drives her work to this day as a former health care attorney turned board certified professional coach and legacy development planner, with additional certification in financial coaching and retirement life planning.
She earned her BSN from the University of Michigan, and her JD from the University of Utah. She worked as a critical care registered nurse in Medical and Shock/Trauma ICU, followed by 16 years practicing civil and administrative law (building and running her own law firm advising professionals and health care businesses). An ardent environmental advocate, she developed her comprehensive legacy planning program as a result of experiences creating the Garlo Heritage Nature Preserve.