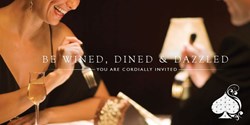 Champagne & Chef with the view of the Las Vegas Strip.
Las Vegas, NV (PRWEB) January 13, 2014
Las Vegas Wine & Food Festival® "Champagne & Chef"
An afternoon of bubbly and heavenly creations from Executive Chef Dave Sacco. Hosted by Robin Leach, Champagne Wishes and Caviar Dreams overlooking the beautiful Las Vegas Strip.
Food enthusiasts and champagne lovers are invited to taste and enjoy the world of wine & food this winter in Las Vegas.
http://champagnechefs.eventbrite.com/
WHEN: Friday, April 4
TIME: 12p.m. to 3p.m.
WHERE: The Capital Grille 3200 Las Vegas Blvd. Las Vegas, NV 89109