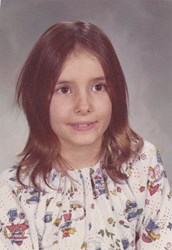 The author's story of the impact of watching physical abuse was sincere. It was not dramatized, but it was complete. After telling her story, the author focused mainly on the potential for overcoming and healing.
Minneapolis, MN (PRWEB) January 14, 2014
People do not have to experience a direct physical attack to be deeply affected by abuse. In her first book, "Emotional Assault: Recognizing the Abusive Partner's Bag of Tricks", author Lisa Kroulik delves into the topic of how her former husband controlled her with various forms of emotional manipulation. The book, released in May 2013, continues to achieve high sales rankings and receive mostly five-star ratings from readers.
Encouraged by the success of her first book, Kroulik finally decided to write about her experience as a child growing up with domestic violence. She released "Invisible Witness: How Watching My Father Abuse Others Affected Every Area of My Life" on Amazon Kindle in late December of 2013.
It is a well-known fact that witnessing violence in the formative years can lead to a whole host of issues, ranging from immediate behavior problems to long-term psychological distress. However, there seems to be little public understanding of how deeply traumatic this experience can be for some children and how long it can take to heal.
Kroulik handles a difficult topic with grace, including for her formerly abusive father. She does not take the stance of a victim when telling her story. She emphasizes hope, healing, and the power of breaking the cycle of violence by making different choices than previous generations.
Book Details:
File Size: 652 KB
Print Length: 68 pages
Simultaneous Device Usage: Unlimited
Sold by: Amazon Digital Services, Inc.
Language: English
ASIN: B00HKK1QKQ
Text-to-Speech: Enabled
X-Ray:
Not Enabled
Lending: Enabled
$2.99 or free to Amazon Prime members
About the Author:
Lisa Kroulik is a freelance writer who has independently published two books on the topic of indirect abuse. She is passionate about helping people heal from abuse and seeing them live happy, productive lives. She is currently working on her third book, which is not yet titled. In this book, Kroulik shows readers a variety of ways she has earned a respectable living from home since the spring of 2011 for those who wish to do the same. It should be available on Amazon by early spring 2014.