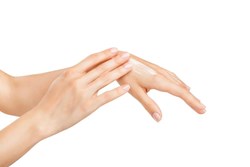 Avoid applying perfumed creams or make-up on very dry areas and instead try a medical cream or one with vitamin A in it.
London (PRWEB UK) 13 January 2014
Whether it's cold, hot, dry or humid, the climate can have a massive impact on the skin all over the body, causing reactions such as acne breakouts to itchy, dry patches.
Extremes in weather - both hot and cold - can exacerbate some existing skin conditions or even cause new ones and as temperatures plummet, the bitter wind can be particularly tough on the skin.
A drop in temperature often causes low humidity, which dries out the skin therefore it is essential to know how to keep moisturised.
ChemistDirect pharmacist Nada Elia says: "It is very tempting in winter to throw on as many layers as possible, but it's important to be aware that synthetic materials such as polyester, or even wool can cause the skin to become dry or irritated."
This is because synthetic materials don't allow the skin to breathe and can cause heat retention. (http://bit.ly/1d7uhnR)
Throughout the winter months, many people find their skin to be rough, red, tightened, cracked or peeling because of dryness. People suffering from more serious conditions such as eczema, can find their skin even more agitated due to the cold weather.
To treat a case of dry skin at home, Elia suggests, 'Doublebase Hydrating Gel'.
She explains: "It is a highly moisturising and protective hydrating gel for regular and frequent use in the management of dry or chapped skin conditions which may also be itchy or inflamed. It can be used before or after bathing and is suitable for all the family."
There are also over-the-counter steroids available such as 'Hydrocortisone' but this should be used sparingly. But for a milder case of dry skin, there are also more natural alternatives such as Salcura Omega Rich Face Hydrator.
This is a 100% natural lotion that helps to provide the skin with vital nutrients as well as helping to support and soothe the skin.
However, Elia adds: "Avoid applying perfumed creams or make-up on very dry areas and instead try a medical cream or one with vitamin A in it. If the skin still appears cracked or infected after two weeks then seek medical advice."
Vitamin A helps the skin to rebuild tissue, so is essential in healing the skin and promoting cell growth. (http://bit.ly/1cUAFKE)