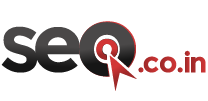 Philadelphia, PA (PRWEB) January 13, 2014
The leading SEO service provider in India, SEO.co.in is launching an extensive range of web promotion services for its overseas clients, especially located in the US, UK and Australia by following the most ethical SEO services. The search engine major, Google has it made it extremely stringent for webmasters to push a site to the top 10 ranking in Google and this has prompted this internet marketing company in India to revamp and restructure its operational strategy. Speaking on the occasion of the company's 10th anniversary celebrations at its company headquarters in Kolkata, India, The CEO / COO Mr. Kausik Dutta clearly revealed its future road map. He also pointed out several strategy change and operational implementations this fiscal to keep pace with the latest Google Webmaster Guidelines. Mr. Dutta clearly mentioned that to maintain a steady growth trajectory, the company had to adopt the latest SEO practices and techniques to provide the best services to its clients.
The top SEO company in India is working on a grand strategy to provide its domestic as well as overseas clients with the best digital marketing services. This is keeping in lieu with the latest trends as followed by the top SEO companies in India. It has benchmarked the Google Webmaster Guidelines for providing quality internet marketing services in India. The Chief Operating Officer (CEO) also announced that SEO.co.in has formulated a 10 point strategy in providing the most ethical and "White Hat SEO" solutions to all organizations who are looking for that extensive online presence in popular search engines like Google & Yahoo. When asked about the future projects in the pipeline, company sources revealed that it is working towards infrastructure revamp and also ramping up at its operational hub in India which would result in acquiring more projects in the days to come. Currently, SEO.co.in is putting more emphasis on quality content as this has become the sole factor in the overall ranking process. On the occasion of its anniversary celebrations, the CEO said the company is also planning to hire experienced content writers as a part of its ongoing expansion programme.
Speaking on the occasion, the CEO also made it amply clear that it is not willing to follow any short cuts while performing any web promotion activity for its clients. This announcement was made to instill the faith and confidence among its domestic as well as international clients who look for quality services. Insider sources also revealed that the company is also working on a lot of other programs for enhancing the service quality in earning the trust of its esteemed customers. According to the top management of SEO.co.in, the company is all set to provide its overseas clients with the latest SEO services in helping them attain that first page ranking in Google.
About the Company
SEO.co.in is the leading digital marketing company in India offering a host of web enabled / web promotion services to its clients on a worldwide basis. It employs a team of experienced SEO analysts and internet marketing professionals who perform all types of web promotion activity. It is rated among the top 5 SEO service providers in India according to the latest survey published. For your SEO related quarries you can get in touch with http://www.seo.co.in.