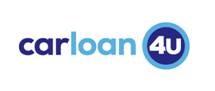 The joy of owning your own new or used car is having the freedom do go where you want, when you want.
Macclesfield, Cheshire (PRWEB UK) 13 January 2014
The European Union recently stated that they are looking into plans to fit all new cars with a device that can control vehicle speed - with the aim of reducing the amount of fatalities caused by speeding by at least one third before 2020.
While the plans have not been set in stone, the device would be fitted to all new cars produced and could see existing used cars being required by law to have the devices retrospectively fitted.
The device, known as the 'Intelligent Speed Adapter', involves new and used cars having a camera system installed that possesses optical character recognition.
It monitors road signs in order to read the speed limit and the vehicles' brakes will be used automatically should the driver break the last read speed limit.
The European Commission has already started consultations with Transport departments across the EU in an attempt to streamline the plans before its publication Autumn this year.
Car Loan 4U Director Ryan Dignan comments:
"The joy of owning your own new or used car is having the freedom do go where you want, when you want - and while the proposed plans to fit vehicles with an automated speed limiter means well to reduce speeding casualties, it could also affect new and used car sales across the whole of Europe.
"People don't like the thought of being restricted or controlled by governments in general, especially on the so-called 'open road', so my main concern would be that the EU's proposed plans would steer people away from buying new or nearly new cars.
"That said however, as a responsible car finance provider, we openly support realistic measures to make the roads in the UK and Europe a safer environment for everyone, so it's good to see MEP's making plans to reduce the number of fatalities caused by speeding."
Motorists looking to get their hands on a new or used car might want to consider their car finance solutions and as leading car finance providers, Car Loan 4U can help provide expert advice.
Car Loan 4U offers a wide range of car finance deals regardless of the customer's history or circumstances to give a fast decision on loan applications for new or used cars, which can be underwritten and approved in minutes.