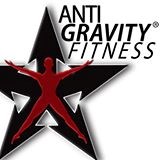 (PRWEB) January 16, 2014
Aerial Yoga has finally been accepted by Yoga Alliance as a legitimate yoga technique. Although on the market now for 7 years and accredited by the certifying bodies for fitness (AFAA & ACE & CYQ), many traditional yogi's thought that aerial yoga was but another passing fad. However, in the past year, AntiGravity Fitness reports that their aerial yoga technique is now in over 45 countries with close over 1000 Certified Instructors world-wide. Recent expansions include: Saudi Arabia, South Africa, Mongolia, Uzbekistan and Singapore.
According to Christopher Harrison, inventor of the silk hammock apparatus and creator of the aerial yoga genre, "Practitioners love the zero-compression inversions and how it helps them to get rid of back pain." People who are skeptical of yoga find that aerial yoga is more accessible since there is support in the poses from the silk hammock apparatus, aiding with balance and allowing for a deeper stretch. Those who meditate find enjoyment levitating while cradled inside the silk hammock like a cocoon. Although there are now other aerial yoga techniques emerging, AntiGravity® is still clearly the leader in the field with five Aerial Fitness accredited techniques launched and two more emerging in early 2014.
Watch AntiGravity Master Instructor Renae Stevens practice aerial yoga on the Harrison AntiGravity® Yoga Hammock in this video.