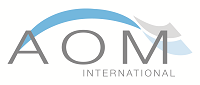 Syosset, NY, Cleveland, OH (PRWEB UK) 14 January 2014
AOMi believes that operational excellence is a competitive differentiator available to an organization because it is both a source of competitive strength and of cost savings. The Active Operations Management method achieves significant and measurable performance improvements by focusing on the levers that improve productivity, quality and customer value.
However, the journey to operational excellence is not simply about doing the same things better. The challenge to managing without a proven operations management methodology is that day-to-day business factors can outstrip management's abilities to respond; their organizations are not equipped with the method, levers and precision needed to deal with the real-time business complexities.
As a result, many senior managers, today, find it difficult to operate their businesses effectively and efficiently. The questions that come to mind during the journey of next steps: What is the gap between technology and realized Operational Excellence? Do you have control of Operations influenced by volumes, task variety & complexity as well as excess and shortfall in capacity? Technology is often used to measure production against targets with the expectation that it will focus on areas for efficiencies. Can you state if you have been able to get 5%, 10% or 40% increase in productivity with your method? Schedule a briefing with an AOMi expert at PEX Week
Conference information:
PEX Week

January 20-22, 2014
Hilton Orlando Bonnet Creek
Orlando, FL
Those Interested in scheduling an in-person briefing with AOMi should contact Eric Sharpe or Chris Garfield of AOMi by clicking here http://www.activeops.us.com/business-events/
About AOMi
Active Operations Management International (AOMi) provides a guaranteed, out of the box methodology, that gives our clients the visibility, control, tools, and management practices necessary to drive greater operational effectiveness and efficiency. By enabling the behavioral change of front line managers and staff within service operations, Active Operations Management (AOM) rapidly produces sustained productivity by improvements of 10 to 40%+. The end result, AOMi enables operational excellence. To learn more, visit our website at http://www.activeops.us.com/
Follow us on Twitter: @AOM_NoA
Follow us on LinkedIn: http://www.linkedin.com/company/active-operations-management-north-america-inc