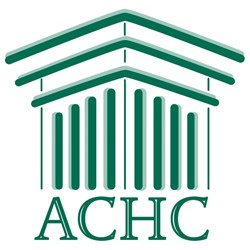 Cary, NC (PRWEB) January 14, 2014
Joe Cabaleiro, RPh, most recently Executive Director at the Pharmacy Compounding Accreditation Board (PCAB), has joined Accreditation Commission for Health Care (ACHC) as Associate Director, Pharmacy. "We are thrilled that someone of Joe Cabaleiro's stature in the industry is able to join us," said ACHC CEO, José Domingos. "The perspective and vision Joe brings, not only within the realm of compounding but across all of our pharmacy business lines, will position us to serve our pharmacy providers with an even greater sensitivity to the dynamics of those respective market segments."
Cabaleiro was one of the first employees at PCAB, having served as its Director of Standards Interpretation for five years before being named Executive Director in 2011. In a career spanning more than 30 years, Cabaleiro has been a Surveyor for The Joint Commission, owned his own compounding pharmacy, worked as a consultant in the infusion industry, and published numerous articles on compounding. Cabaleiro also served as PCAB's representative on the United States Pharmacopeial Convention (USP) Council of the Convention. USP is the organization that sets standards for the identity, strength, quality, and purity of medicines, food ingredients, and dietary supplements manufactured, distributed and consumed worldwide.
"I am excited to be joining ACHC, which has a significant and well-respected presence in the pharmacy market," said Cabaleiro. "In particular, with respect to compounding, their approach is indicative of their visionary status as an industry leader. I look forward to being part of an organization that appreciates the role accreditation can play in ensuring patient safety and takes bold and meaningful steps to ensure access to its programs." Cabaleiro is the second highly-respected pharmacy executive to join ACHC in as many months. In December, ACHC announced that Professional Compounding Centers of America (PCCA)'s Vice President of Pharmacy Management Services, Bill Letendre, has joined its Board of Commissioners (view press release).
Since the introduction of its pharmacy program in 1996, ACHC has grown to become a leading national accrediting organization, ensuring compliance at more than 600 pharmacies in the U.S. This month, ACHC launched the industry's first compounding certification programs for both Non-Sterile (ref. USP 795) and Sterile (ref. USP 797) pharmacy compounding services. The certification program provides an added measure of safety through the annual review of evidence that demonstrates continuous compliance with USP standards. ACHC Certification analyzes a specific set of process standards that concentrate on the quality and consistency of medications that are produced. The certification program requires evidence of continuous compliance to be submitted on an annual basis in addition to a site visit every three years.
By achieving ACHC accreditation or certification, pharmacies are able to demonstrate their commitment to delivering the highest quality service by complying with the most stringent national regulations and industry best practices.
ACHC is a not-for-profit accreditation organization that has stood as a symbol of quality and excellence since 1986. The organization has CMS Deeming Authority for Home Health, Hospice, and DMEPOS and a Quality Management System that is certified to ISO 9001:2008. ACHC is the provider's choice for accreditation because of their personal Accreditation Advisors, relevant and realistic standards, competitive pricing, and a friendly, consultative approach to accreditation. Accreditation by ACHC reflects an organization's dedication and commitment to meeting standards that facilitate a higher level of performance and patient care. For more information on ACHC's accreditation programs, or to download ACHC accreditation standards, please visit achc.org or contact them at customerservice(at)achc(dot)org or 855-937-2242.