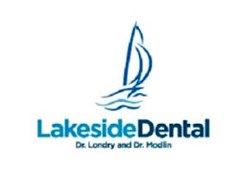 Invisalign braces fit over the teeth and are nearly invisible... the resistance to the idea of braces disappears.
Lake Norman, NC (PRWEB) January 14, 2014
Lakeside Dental knows that having braces may seem like the worst thing that could happen to teenagers and adults alike. Having braces is practically synonymous with being awkward and this stigma has yet to fade away completely. Offering Invisalign allows Lakeside to bring beautiful smiles to a larger audience.
Parents dread the day they bring their children in for their annual checkup, only to hear "Your son/daughter needs braces." Getting braces brings the ever daunting restricted diets, regular adjustments, and the pure difficulty of keeping teeth clean with all those wires in the way.
Fortunately for us all, technology has improved since we had braces. With the revolution in moldable plastics, there is now a brand of clear braces called "Invisalign."
Invisalign combines 3-D technology with sophisticated software to map a patient's mouth, decide what changes need to be made, and how. Then, with the progress plan in place, a custom clear plastic aligner is made that will begin the process of straightening the patient's teeth.
The Invisalign aligner fits over the teeth and it is nearly invisible, even if you're looking for it. Dr. Ryan Londry, a North Carolina dentist who has seen hundreds of happy patients with Invisalign, says that the resistance to the idea of braces all but disappears.
"All the common problems with braces are overcome with Invisalign braces. Teenagers won't think they're unsightly or draw too much attention, and mom and dad are happy there isn't a fight. Eating vegetables or popcorn isn't a problem because the patient just slips off the aligner right before eating and puts it back on when they're finished," Dr. Londry explains, "Even the regular adjustments aren't too much of a pain. We evaluate the progress and make the new aligner based on the changes that have occurred since last time, no more painful tightening of wires."
Dr. Londry does admit that Invisalign is not suitable in all cases: "It's best for tooth alignment issues. It can be effective with certain jaw issues, depending on the severity of the problem." Still, he says, "more patients can be persuaded to correct their teeth" than otherwise might, now that Invisalign is available to them.
About Lakeside Dental
Lakeside Dental is a patient-friendly dental clinic committed to the highest quality care and comfort. Offering a full range of services from cleaning and fillings to cosmetic dentistry and orthodontics, the staff at Lakeside Dental are dedicated to ensuring that every client has a pleasant experience. Call for your appointment today at (704) 987-9087 or visit them online at http://lakesidedentalnc.com.