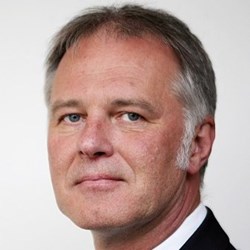 "Through best-in-class content, we aim to turn brands into multi-platform publishers and audiences into brand loyalists."
Toronto (PRWEB) January 14, 2014
St. Joseph Communications today announced the launch of its newest venture, Strategic Content Labs, an independent cutting-edge content development and professional services group to be run by Douglas Kelly, former Publisher and Editor-in-Chief of the National Post.
Douglas Kelly has more than 30 years' experience working with leading writers, editors, designers, graphic artists and digital specialists. He has helped design and lead ground-breaking content marketing initiatives for a variety of clients.
"In this quickly changing media, marketing and communications landscape, it is becoming increasingly clear that relevant and engaging content channeled to a targeted audience helps build and deepen the relationship between a brand and its community,'' said Kelly. "Through best-in-class content, we aim to turn brands into multi-platform publishers and audiences into brand loyalists.''
"Strategic Content Labs will lead St. Joseph's entry into this quickly expanding space," said Douglas Knight, President of St. Joseph's Media Group. "Leveraging our publishing ecosystem insights and award-winning storytelling expertise, under Douglas Kelly's leadership, we will help marketers, associations and governments achieve measurable results through the adoption of a brand-as-publisher approach to engaging audiences with compelling content."
"It all starts", said Kelly, "with listening to our clients and their customers and creating a mix of content distributed and curated across the social spectrum, web and traditional media, supported by state-of-the-art measurement tools to drive measurable results."
St. Joseph Communications Executive Chairman and Chief Executive Officer Tony Gagliano, said: "Content marketing has become a significant component of the marketing mix required to reach and engage consumers in today's digital reality. It is now a multi-billion dollar category in North America and we see a huge opportunity here."
For more information and interview requests contact:
Douglas Kelly
dkelly(at)stjosephmedia(dot)com
416 786 6344
Douglas Knight
dknight(at)stjosephmedia(dot)com
416 508 1930
About St. Joseph Communications
St. Joseph Communications is spearheading transformational change by redefining the way in which organizations connect with their customers. Our omnichannel marketing approach lets us build solutions and ecosystems anchored by people, technology and insight that intuitively merge all data and visual assets to create multichannel publishing solutions for all mediums. This gives marketers the opportunity to be more efficient at creating and grouping content while focusing on strategy and analytics. Through these solutions we can deliver the widest array of interconnected solutions across all mediums. By redefining how brands develop experiences, we build sales, boost loyalty and create evangelists across all communications channels and technologies. Simply put? We transform the way brands engage with people.