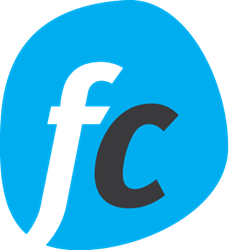 We've enabled publishers like Getty Images to send dynamic images to users' mobile home screens.
San Diego, CA (PRWEB) January 15, 2014
Today, Foneclay Inc., a mobile development company that offers a suite of cloud-based application services, announced its partnership with Getty Images. Getty Images will now offer their photos and graphics as mobile wallpaper through "Feeds", Foneclay's proprietary application for Android. Foneclay Feeds allow users to upload images and push them directly to their friends' and fans' mobile home screens as an interactive background.
"People look at the picture on their mobile home screen more often than any other image," said Scott Dresden of Foneclay. "Our users want to see new images cycling through their background but don't have time to change the image themselves. Therefore, we've enabled publishers like Getty Images to send dynamic images to these users' mobile home screens."
Getty's partnership with Foneclay is the company's first direct partnership with a mobile technology company that offers products to consumers. Getty is now the first photo licensing company to offer its catalog as mobile wallpaper feeds.
###
About Foneclay Inc.:
Foneclay enables OEMs, operators, artists, brands, content-creators and publishers to turn inspiration into digital creation through a suite of cloud-based services including Feeds (Dynamic Live Wallpapers) Fones (Live User Interfaces) and Labs (Personalized Mobile Apps). The cloud eco-system enables individual creations to be styled, re-mixed and fostered through the viral spread generated in the Foneclay community. Foneclay is a San Diego based company founded in 2010 with operations in Italy, India and Japan.
About Getty Images:
Getty Images are a leading provider of digital media worldwide, creating and distributing a range of assets – from royalty-free stock photography and editorial images to video, music and multimedia – that help communicators around the globe tell their stories.