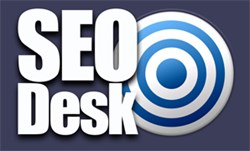 (PRWEB UK) 26 January 2014
Scent specialists Heyland & Whittle saw the New Year in with the launch of their sparkling new website on January 6th. Having recently added to their impressive product range it was felt the website would benefit from an entire refresh, rather than simply adding product lines. As a result of this the new site combines the best of elegant design with pleasing usability for the customer.
Heyland & Whittle manufacture and sell a wide range of traditionally-produced, cold pressed soaps, all made from entirely natural and organic ingredients. They expanded their range to include reed diffusers, scented candles and home fragrance, making them the go-to site for ensuring your home smells beautifully. The new site incorporates all of these product lines in an easy-to-navigate and clear layout. Customers can browse different sections of the site depending on what type of product they are looking for.
On the change, joint MD Ursula Whittle comments:
"We have always been a business which puts customer satisfaction at the core of what we do and so are constantly looking at fresh ways in which to improve customer experience. As we have added a new range of delightful scented candles and reed diffusers we took the opportunity to improve the site overall.
"We believe more and more of our customers are turning to the web to buy our unique products so the efficiency of the site is crucial. We're looking forward to hearing our customer comments on the changes and hope that they like it as much as we do."
The new site is up and running and can be visited here: http://www.heylandandwhittle.co.uk. Products are available to purchase online through their secure payment system.
More about Heyland & Whittle
Soap and herbal merchants - hand made in England
Husband and wife team Paddy Heyland and Ursula Whittle joined their names to create the Heyland & Whittle Brand in 2003. The logo includes the Heyland family crest which dates back to the Battle of Waterloo.
Inspired by their original location on a farm in rural Surrey, Heyland & Whittle produce a range of handmade soaps in the traditional cold-processed method, using only the very best natural ingredients. Essential oils, herbs and spices are combined to create their sulphate and paraben-free range.
Heyland & Whittle products are all handmade, expertly cut, filled and decorated. Recently launched are candles and reed diffusers in a range of fragrances including the classic English formulations of Neroli & Rose and Citrus & Lavender. Even more exciting is the new Jasmine & Lilac fragrance which evokes memories of an English Summers day. Summer Berries, Oranges and Lemons blend with a euphoric bouquet of Jasmine, Lilac and Lavender with a warm Cedar base. Quintessentially British!