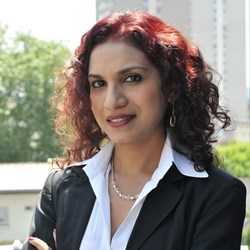 The path to freedom is truth.
London (PRWEB) January 15, 2014
The search for wisdom, truth and knowledge is a quest affecting all mankind. Author Hazel Sinanan wrote "The God Within Speaks" to help individuals succeed in that search.
"The God Within Speaks" illustrates how the answers to life's big questions can be found within when one cultivates a relationship with their inner-divine being. Sinanan helps readers find truth through the discovery of their "sacred self," which allows them to exude clarity, confidence and certainty in a harmonious, balanced life.
Sinanan spent many years as a lawyer and law educator, but after a profound spiritual awakening in 2009 she has rededicated her life to spiritual teaching and energy healing.
"The Mantra of my teachings is 'the path to freedom is truth'," Sinanan said. "I encourage all people to take the inner journey to their higher mind, which will allow them to find the voice of truth improving and clarifying their daily lives."
"The God Within Speaks" follows Sinanan's personal story to enlightenment in order to inspire the discovery of the extraordinary in what people normally find ordinary.
"The God Within Speaks"
By: Hazel Sinanan
SC-ISBN: 978-1-4525-8078-4
SC-Retail price: $23.99
Available at barnesandnoble.com and amazon.com.
For more information, please visit http://www.pathtofreedomistruth.com or http://www.thegodwithinspeaks.com.
About the author
Hazel Sinanan was a lawyer and law lecturer by profession until 2012. Her spiritual awakening in 2009 led her to discover her higher self and access the spiritual hierarchy of the Earth. She currently travels the world performing workshops to pass along her teachings. Sinanan's works have been translated into several languages.