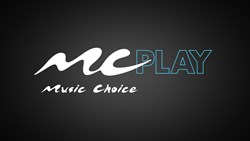 New York, NY (PRWEB) January 13, 2014
Music Choice and MetroCast Communications announced today that Music Choice Play—the first 24/7 interactive linear music video network that puts the viewers in control — has launched to MetroCast Digital Expanded Basic subscribers in New Hampshire, Maine, Connecticut, Pennsylvania, Maryland, Virginia, Alabama and Mississippi, where available.
Music Choice Play is a music video, lifestyle and entertainment network for Millennials, offering them a unique live television and social media experience. Viewers interact with Music Choice Play through Twitter by voting for what videos get played and tweeting live with their favorite artists on shows like You & A. The network features full screen music videos from today's hottest artists like Bruno Mars, Miley Cyrus, Macklemore, P!nk, One Direction and Justin Timberlake. Additional shows The In Crowd and Ultimate Guest List offer viewers more chances to be on TV as they introduce videos and "co-host" shows with their favorite artists.
"MetroCast is pleased to provide our customers with fresh, engaging content through Music Choice Play," said MetroCast's Senior Vice President of Programming, Linda Stuchell-Leibert. "The network adds real value to our customers' video subscription, while providing opportunities for interaction through social media and convenient viewing options across multiple platforms."
Music Choice Play offers a full web, mobile and second screen experience at play.musicchoice.com. The website features a live stream of the network, the ability to seamlessly submit your video to control the network, and a substantial social presence in support of the re-launch. Music Choice Play also has dedicated mobile apps that enhance the viewing experience. From creating and starring in video dedications, to voting for the next video to play, and even taking over their own show, viewers can interact with and control Music Choice Play content through their mobile devices and online at http://play.musicchoice.com/.
Check out a sneak peak of the network here: http://youtu.be/Af2DRYuslOc.
Music Choice Play is currently available throughout the US via several providers including AT& T U-verse®, Cox Communications, RCN, Suddenlink, Verizon FiOS, and many more!
Music Choice Play will continue to roll out to millions of homes nationwide through tiered roll-outs by multiple providers.
For more information on Music Choice Play log onto http://play.musicchoice.com/ or to become part of the Music Choice Play community join us on Twitter: @MusicChoicePlay or Facebook: http://www.facebook.com/MusicChoicePlay.
Harron Communications, L.P., dba MetroCast Communications, serves over 210,000 residential and business-class customers in more than 200 communities in the states of New Hampshire, Maine, Pennsylvania, Maryland, Virginia, Connecticut, South Carolina, Mississippi and Alabama. For more information, visit MetroCast.com.