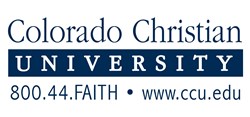 I love that our students are being given a chance to be on the "front lines" serving the downcast and brokenhearted.
Spring Hill, TN (PRWEB) January 14, 2014
Dawson McAllister Association (DMA) announced today that it has established a partnership with Colorado Christian University (CCU) whereby third and fourth year CCU students offer hands on hope and assistance to a generation in crisis.
Dave Anderson, Director of Rescue for DMA, long-time provider of TheHopeLine.com says, "Colorado Christian University is unique among Colorado colleges for their challenging, Christ-centered academics, expert faculty and commitment to deeply engage the world while influencing culture. They wish to impact the world for 'good' and we are in a unique position to train them on how we engage a generation in crisis. Partnering with them allows us to reach more people who are seeking help with an array of critical issues. Secondarily, we are able to provide any students wishing to make counseling a career, an opportunity to experience first-hand where their career may take them."
CCU students are trained and managed by staff from TheHopeLine. Their interactions with callers and chatters are monitored by TheHopeLine ensuring a consistent message of hope and healing offered by TheHopeLine. The students offer the callers and chatters, with whom they engage, the same partnerships and resources offered by staff and volunteers of TheHopeLine. Anderson continues, "These students are willing to serve while they are in school, attending classes during the week and serving with us on the weekends. Many times they don't get to bed on a Sunday evening until well after midnight. Of course after their shift ends, they may still have studies to complete and exams the next day for which they must prepare. They are truly giving of themselves at a time in their lives when time is at a premium. We are very thankful to have them as part of our team."
Joe Walters, Dean of Spiritual Formation at CCU says, "I love that our students are being given a chance to be on the "front lines" serving the downcast and brokenhearted. Our students who have volunteered with TheHopeLine have been given a platform to be salt and light to a hurting world. I am sure that this kind of ministry opportunity shapes our students lives as much as it impacts the caller or chatter. It is Luke 6:38 in living color; 'Give, and it will be given to you; good measure, pressed down, shaken together, running over, they will pour into your lap. For by your standard of measure, it will be measured to you in return.' As our students who have given in this ministry they have received abundantly in return."
About Dawson McAllister Association
DMA was founded in 1973 by Dawson McAllister. Dawson has been speaking to and on behalf of teenagers and young adults for over 40 years. An author, radio personality and lecturer, he has impacted literally millions of young Americans during his time in ministry. Dawson founded TheHopeLine, the rescue arm of the ministry 21 years ago. TheHopeLine offers a listening ear, encouragement, biblically based advice of clear thinking and right values to callers and chatters from around the globe. TheHopeLine works with 20 vetted strategic partners who offer specific services and resources to a generation in need of assistance.
About Colorado Christian University
Founded in 1914, Colorado Christian University is now the premier interdenominational Christian college in Colorado and the Rocky Mountain region, delivering world class education to thousands of students. A member of the Council of Christian Colleges and Universities, CCU is ranked among the top universities nationwide, and has been named a top Colorado University and a top Christian college.