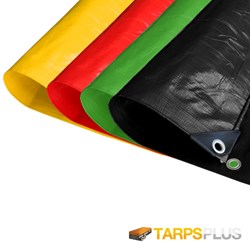 Palmdale, CA (PRWEB) January 13, 2014
Every year a number of tornadoes and hurricanes are predicted by the and NOAA (The National Oceanic and Atmospheric Administration). During these natural disasters essential items are needed along with organization for aid and assistance. Organizations like the Red Cross and FEMA have found that there are high costs with setting up aid and triage stations. One tarp company has thought of a unique way to create triage centers at a lower cost.
Triage centers are composed of various areas that are color-coordinated depending on the level of assistance; for example: green signifies minor status, yellow signifies delayed status, red signifies immediate status and black signifies deceased. The triage color coding stations are significant during emergencies such as natural disasters. In the wake of hurricanes such as hurricane Sandy triage centers were needed, likewise with tornadoes, earthquakes and various other types of disasters where medical attention is needed.
The California-based tarp company, Tarps Plus has created a triage kit with 16 x 20' tarps in each color along with a carrying case. The triage tarps are made out of polyethylene and are 100% waterproof. The triage kit is offered for under $300. Many companies that do not specialize in tarps have charged up to $600 for triage kits.
Tarps Plus founder and CEO Michael Stein said, "This was a very easy product for us to create because we specialize in polyethylene tarps. The most gratifying thing is offering companies like the Red Cross and FEMA a discount from what they're normally used to."
Tarps Plus has an extensive history with FEMA, the Army Corps of Engineers and the Red Cross. The leading tarp supplier has been a top supplier of tarps. During hurricanes, tornadoes, earthquakes and multiple other types of natural disasters for decades.